Omar*, 31, used to teach the Quran in Cameroon. When he became a Christian, he began facing severe persecution. The father of three was driven out of his village in early April. His house was burnt down and his wife and children were taken from him by his own family.
In April 2018, Omar accepted Christ after an evangelistic event was held in his town, in the Far North region of Cameroon.
"After listening to the message on Jesus Christ, I returned home and, knowing the Quran well, decided to read about Jesus there. I drew the conclusion that Jesus is the Way".
Omar told his wife what he had discovered about Jesus. "I told her that as from that moment, I had made up my mind about Jesus. She told me that if I had discovered the truth, then indeed that was the truth and that she was okay with that."
The following day his Quranic students came for their usual lessons, but Omar tried to send them to another group in the same neighbourhood. The boys were close to Omar, and when they heard he planned to hand them over to another teacher, the children started crying and refused to leave. This attracted attention and parents wanted answers. "That was when I told them I had discovered the truth about Jesus and that I wanted to follow Him." He said.
The community began pressuring Omar for his new faith in Jesus, even Omar's uncle told him to leave the community.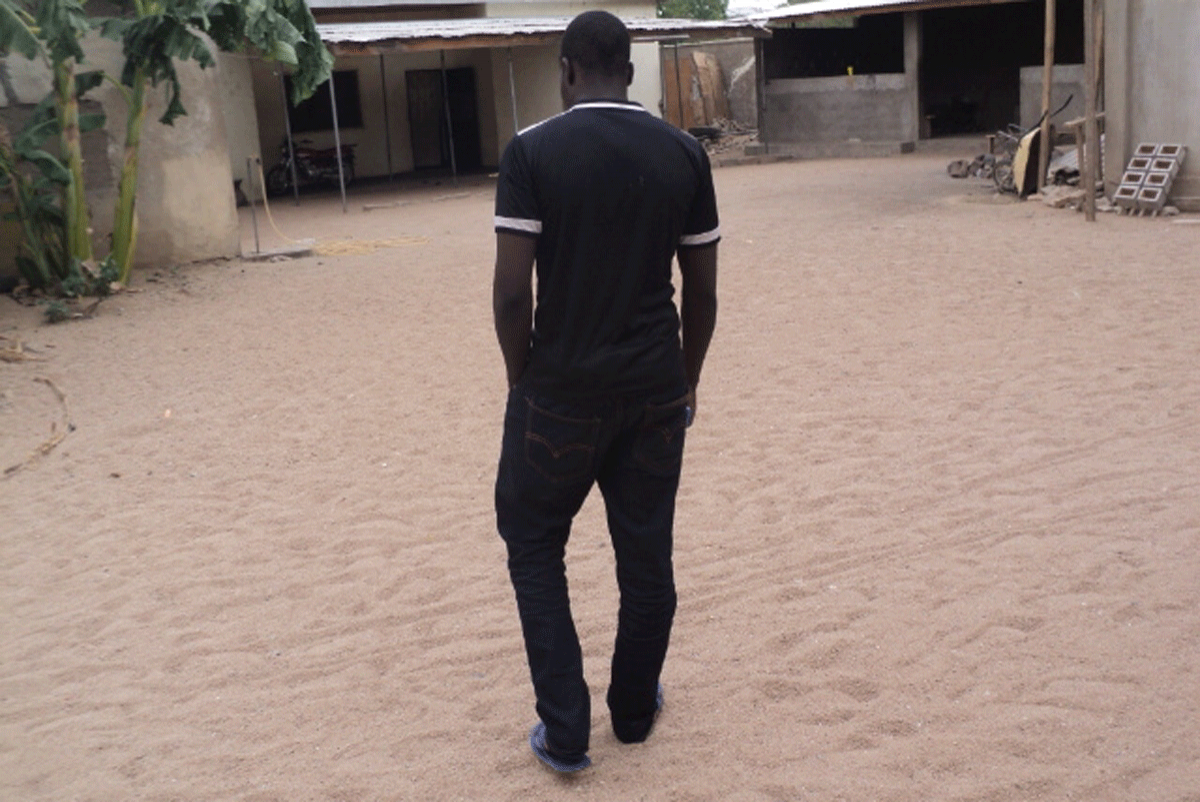 Image: 31-year-old Omar.
While Omar was at the market one day, his wife called to tell him his uncle had set fire to his compound, containing two huts. Omar was devastated and ready to retaliate. He had grown up with this uncle, and never imagined that he would do this to him.
"I bought fuel and took matches to go and set fire to his house. But then something held me back. I don't know what. I decided to call the pastor instead and ask for his advice. He told me to not repay evil for evil. 'Calm down,' he told me."
Omar took the pastor's advice. He spent a few days at a Christian friend's home, and then decided to take his family to his father's village. His father was not a practising Muslim, and he expected to be safe there.
"I returned one day and discovered my wife and children were not there. When I asked my father where they were, he told me he was not the guardian of my family and that I was no longer his child. I did not know what to do."
Omar learned that an uncle had come and taken his wife and children. Thankfully Omar's mother, also a non-practising Muslim, felt for Omar. She even encouraged him in his new faith in Jesus. She took Omar's family in to live with her.
"I have firmly decided to follow Jesus because I do not want to continue in evil and ignorance in Islam, knowing fully well the truth"
Having nowhere else to turn, Omar took refuge with another pastor, where he spent three weeks in hiding. He has moved twice since then as there are currently threats against him. Word has been sent around that anyone who finds him should punish him for leaving Islam.
*Name changed for security
Please Pray:
Please pray for Omar, for the Lord to protect and encourage him during these difficult days.
Pray that he would receive spiritual discipleship and continue to grow in faith.
Pray for Omar's family to encounter the Lord Jesus as Omar did.
Stay updated with news from the persecuted church.