Marqos and his family lived in a small coastal city in Egypt. One Sunday morning, when Marqos was 17, Islamic extremists dragged his father out of his pharmacy and forced him to kneel in the street.

"They put two guns at my father's head and told him to convert to Islam," Marqos said. "But he shook his head. Then they shot him."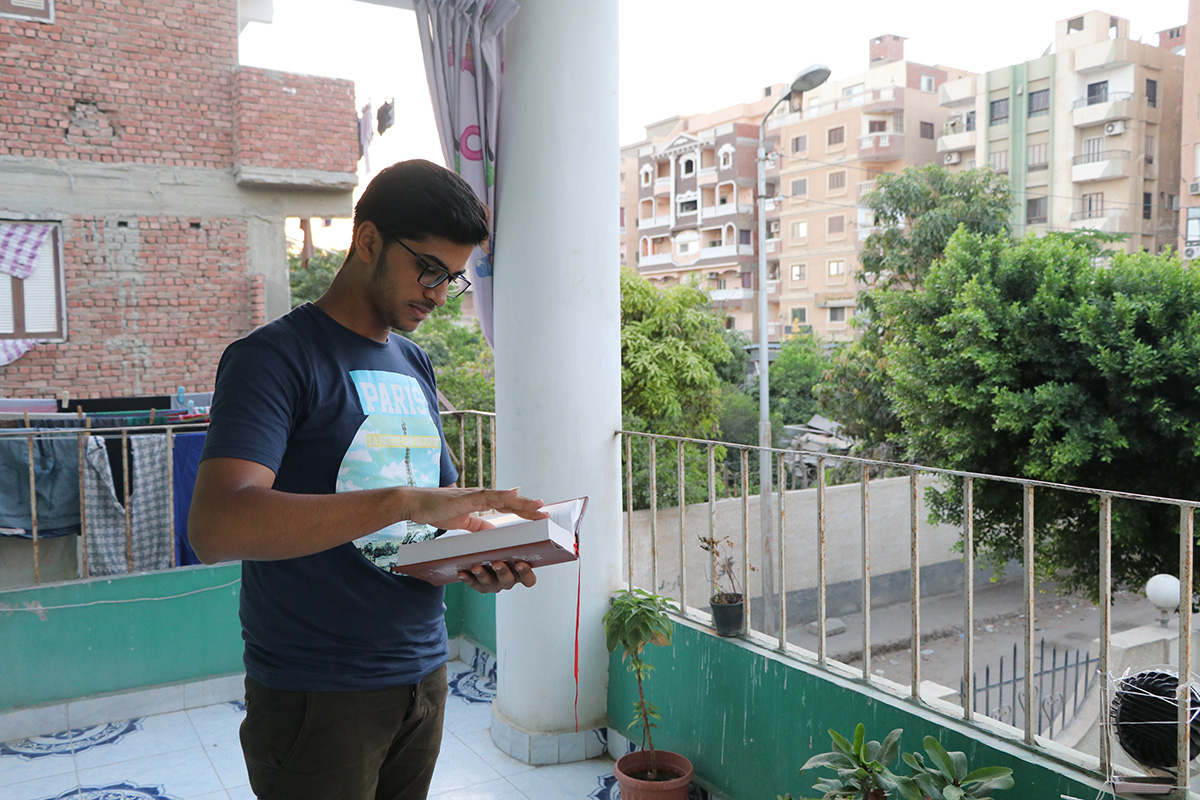 Image:

Marqos

reading his Bible.
Before the father of 17-year-old Marqos was killed, he didn't occupy himself too much with God. But when his father gave his life for Jesus, Marqos changed. Now he has a living relationship with Christ.
"I was proud of my father, for standing by his faith until the last moment," Marqos said.
"Marqos used to be a difficult teenager," his mother said. "But after the murder, all of a sudden, I found him reading his Bible and praying. He started going to church often, studied harder. He really changed as a person."
Marqos' father used to wake up every morning at 5 am to study the Bible and pray.
"Apparently, that helped him become a strong believer," Marqos said.
Now if Marqos doesn't understand a Bible verse he talks to his mother and they pray about it.
"This is what my husband and I have always prayed for together," she said, "that the Lord would touch his heart and pull him closer to Him."
Please Pray:
Praise God that Marqos trust God and is growing in his faith.
Pray with Marqos

, that he will continue to pursue God's

plan

for his life.

Pray for believers in Egypt, that they will choose to trust God when persecution comes.
Stay updated with news from the persecuted church.