On 22 July, Pastor Yousef Nadarkhani was arrested in Iran and taken to prison after a violent raid.
The pastor was sentenced to ten years in prison in July of last year, alongside three members of his congregation, and had been expecting a summons to serve his sentence.
However, rather than being summoned, as is customary practice, ten Iranian police officers forced their way into the church leader's home and reportedly used unnecessary force and electro-shock weapons on Yousef and his son.
The unnecessarily violent nature of this arrest is seen as an attempt to strike fear into the wider Christian community.
Pastor Yousef was arrested along with fellow Islamic converts, Mohammadreza Omidi, Yasser Mossayebzadeh and Saheb Fadaie. They were sentenced to ten years imprisonment for running house churches and promoting 'Zionist Christianity'.
He appealed in December, but in May the sentence was upheld.
The police came and took him to Evin Prison in Tehran. The other three men are left facing the possibility that they too will be arrested and taken to the same place.
Yousef has been arrested and imprisoned several times in recent years. He previously served almost three years in prison for leaving Islam, a charge that at one stage was a death sentence, before his release in 2012.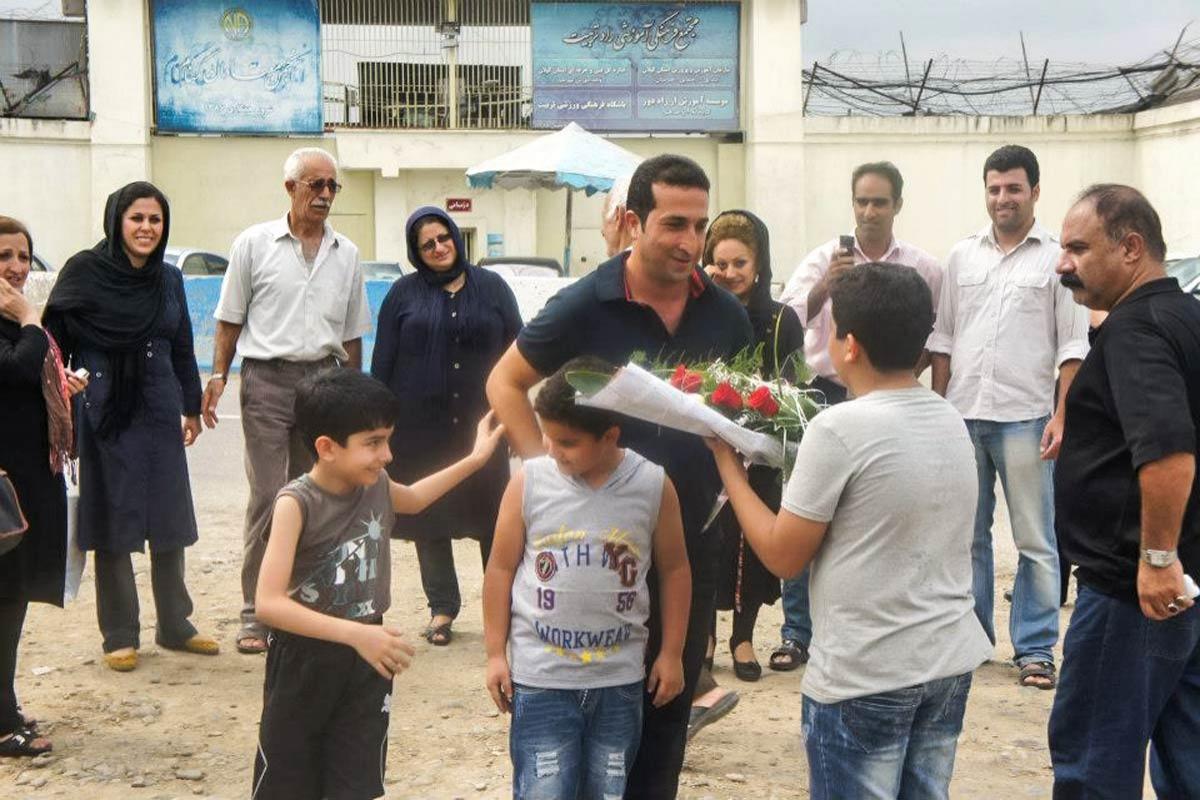 Image: Yousef returning to his family in 2012.
In spite of growing persecution, the church in Iran continues to be one of the fastest growing churches in the world.
Please Pray:
Pray for comfort and strength for Yousef and his family, especially for his son who was injured during the arrest.
Pray for Mohammadreza, Yasser and Saheb as they live with the possibility of being arrested.
Pray that these men will continue to follow Christ, whether in freedom or in imprisonment.
Stay updated with news from the persecuted church.
Source: World Watch Monitor