Malaysian pastor Raymond Koh was abducted with the involvement of state agents, the Human Rights Commission of Malaysia (SUKAHAM) declared on 3 April, following a year-long inquiry into Pastor Koh's disappearance.
"The direct and circumstantial evidence in the Pastor Raymond Koh's case proves, on a balance of probabilities, that he was abducted by State agents namely, the Special Branch, Bukit Aman, Kuala Lumpur," said Dato' Mah Weng Kai, chairman of the panel that investigated Koh's disappearance, at the presentation of the report in Malaysia's capital, Kuala Lumpur.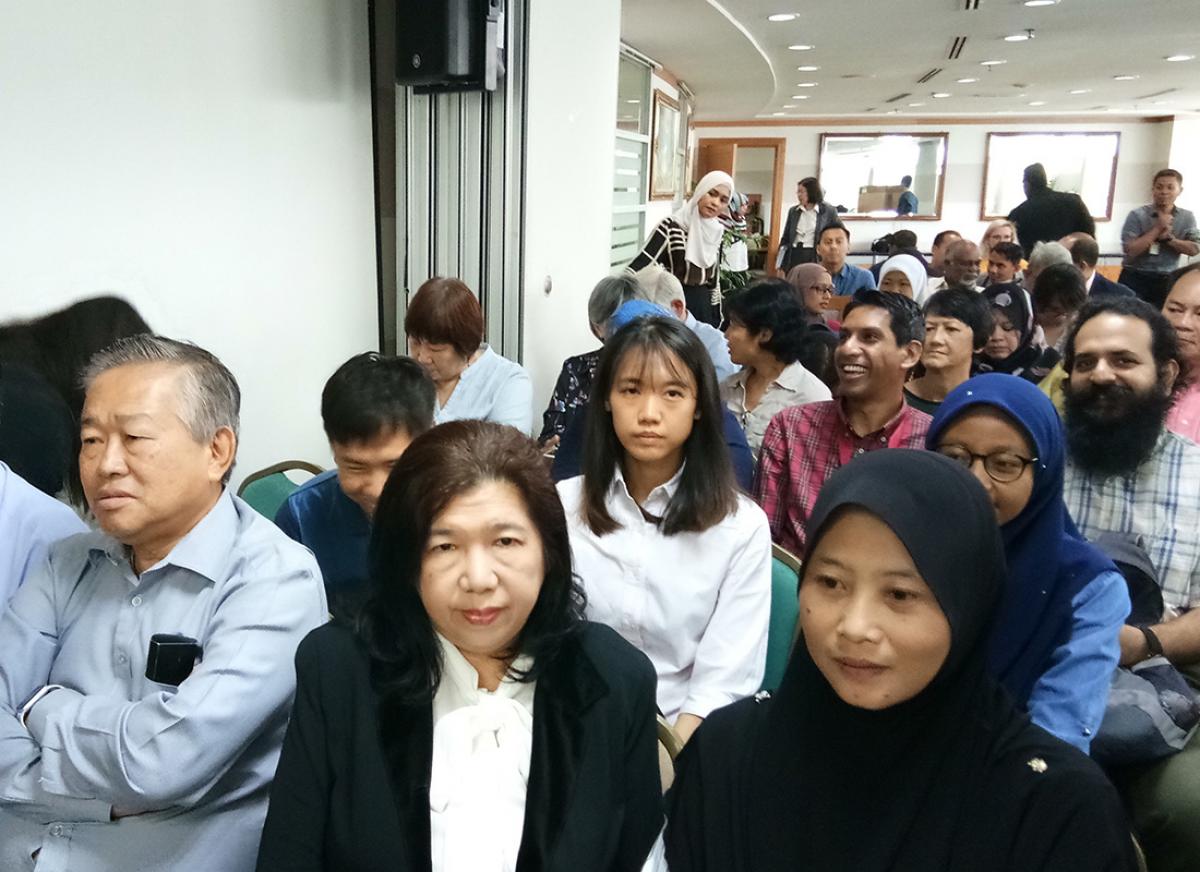 Image: Wives of the abductees, Susanna and Norhayati, with families and friends before the SUKAHAM proceedings.
Pastor Koh was kidnapped in broad daylight in a military-style operation on 13 February 2017. The commission's report found several similarities between Koh's abduction and that of rights activist Amri Che Mat, who disappeared late 2016.
The Inquiry has recommended that certain actions be taken in light of these findings, including that a special task force is set up to re-investigate the disappearance of Pastor Koh as an enforced disappearance case.
Home Minister of Malaysia, when asked by reporters about Pastor Koh's case, responded that he is awaiting the Inquiry Report to be sent to his office. He said that should the evidence support, and the Attorney General agree, that a Royal Commission of Inquiry would be opened.
Pastor Koh's wife, Susanna, thanked God for helping her through these last two years and expressed thanks to the Christian community for their prayers and support. Open Doors continues to stand with Susanna and her family through-out these trials.
"We continue to stand with Sister Susanna in her call for justice and truth. We urge the Malaysian Government to implement the recommendations of SUKAHAM," an Open Doors spokesperson said.
Please Pray:
For Pastor Koh and the other abducted, Joshua and Ruth Hilmy and Amri Che Mat, that they would be released and in good health.
For their families as they continue to stand for justice and their religious freedom.
For the authorities to work within the law and act based on these recommendations.

Stay updated with the latest news from the persecuted church.