Pastor Edward from Damascus shares what Christmas is like for the church in Syria.
"Christmas is a challenging thing," he says. "It's a challenge because sometimes it really distracts people from what Christmas is really about."
Despite recovering from the trauma of war, Syrian Christians are joyfully celebrating Christmas. Pastor Edward is concerned that the true meaning is being lost in some cases.
He continued, "The people want to have parades, they want to have Santa Claus, they want to have big parties – especially now, after the difficult years.
"We're encouraged to do so by our environment; the government gives us all the freedom to celebrate and supports such celebrations, which is good… But the challenge is really to bring up the real message of Christmas, the message of love, the message of incarnation. The message: there is a Saviour who came and who really lived among us."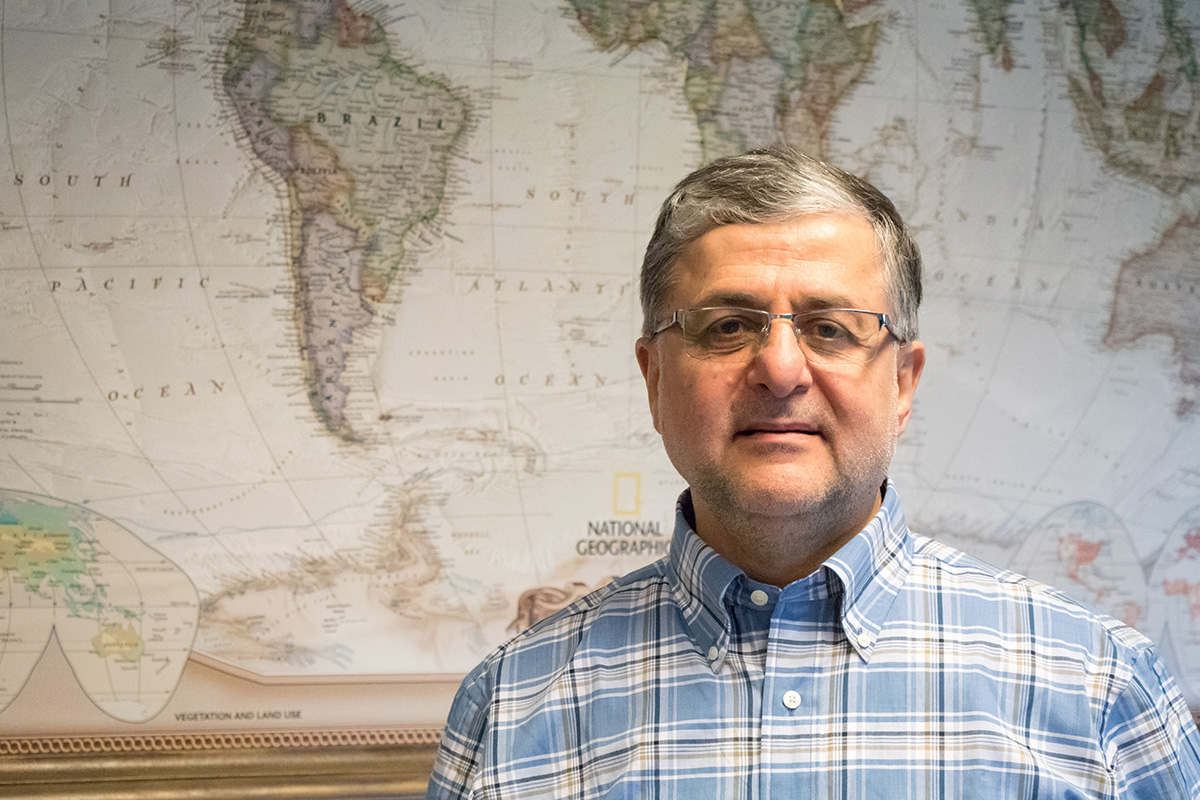 Image: Pastor Edward from Damascus
Joy And Pain In Christmas
Pastor Edwards continued, "How can one celebrate and at the same time be full of wounds inside? This is a contradiction in some way. But it seems the real Christmas 2000 years ago was the same.
"When Christ was born it wasn't Christmas celebrations all over. When He was born it was dark and there was hostility all around. There were broken hearts and pain everywhere; that is what justifies His work. This is why He came.
"We really like to shed light on how the message of Christmas can be the answer to our pain and the hostilities that are going on around us."
Pastor Edward's Prayer For The Syrian Church
"From the bottom of my heart my wish, with no hesitation or with no second thought, is to find the church of Jesus Christ inside my country as one body in real genuine unity standing up for the truth and glorying Jesus. When the church is healthy in the country that's a great promise for the rest of the country."
Our prayer here at Open Doors is much like Pastor Edward's; that the Church, all around the world can focus on the true meaning of Christmas – the birth of our saviour, Jesus Christ.
'For God so loved the world that he gave his one and only Son, that whoever believes in him shall not perish but have eternal life.' John 3:16
Please Pray:
Pray with Pastor Edward, that the church in Syria will focus on Jesus this Christmas.
Praise God that many Syrians can experience joy in this season, despite years of pain and suffering.
Pray for the Church around the world, that Christians everywhere will celebrate the true meaning of Christmas.

Stay updated with news from the persecuted church.