On Easter Sunday in April 2019, a stranger walked into the compound of Zion Church in Batticaloa, Sri Lanka. In his backpack he carried a bomb.
Believers had started entering the church hall, ready to celebrate the resurrection of Jesus. Assistant Pastor Kumaran arrived with his two sons, Jerome and Malkiya. As his sons went to Sunday school, Kumaran went to meet the stranger.
The man said his name was Omar and he was from the south of Batticaloa. Kumaran asked him if he had any prayer requests and Omar asked for prayer for his sick mother.
Kumaran invited Omar to bring his mother to the church's healing service and to come into the church hall. Omar declined so Kumaran left him to lead a service at another church.
Five minutes into Kumaran's journey, he received a call. Upon picking up, he heard the frantic voice of one of Malkiya's friends: "Pastor, come back! The church is burning!"
He immediately rushed back to Zion Church with his wife, Saratha.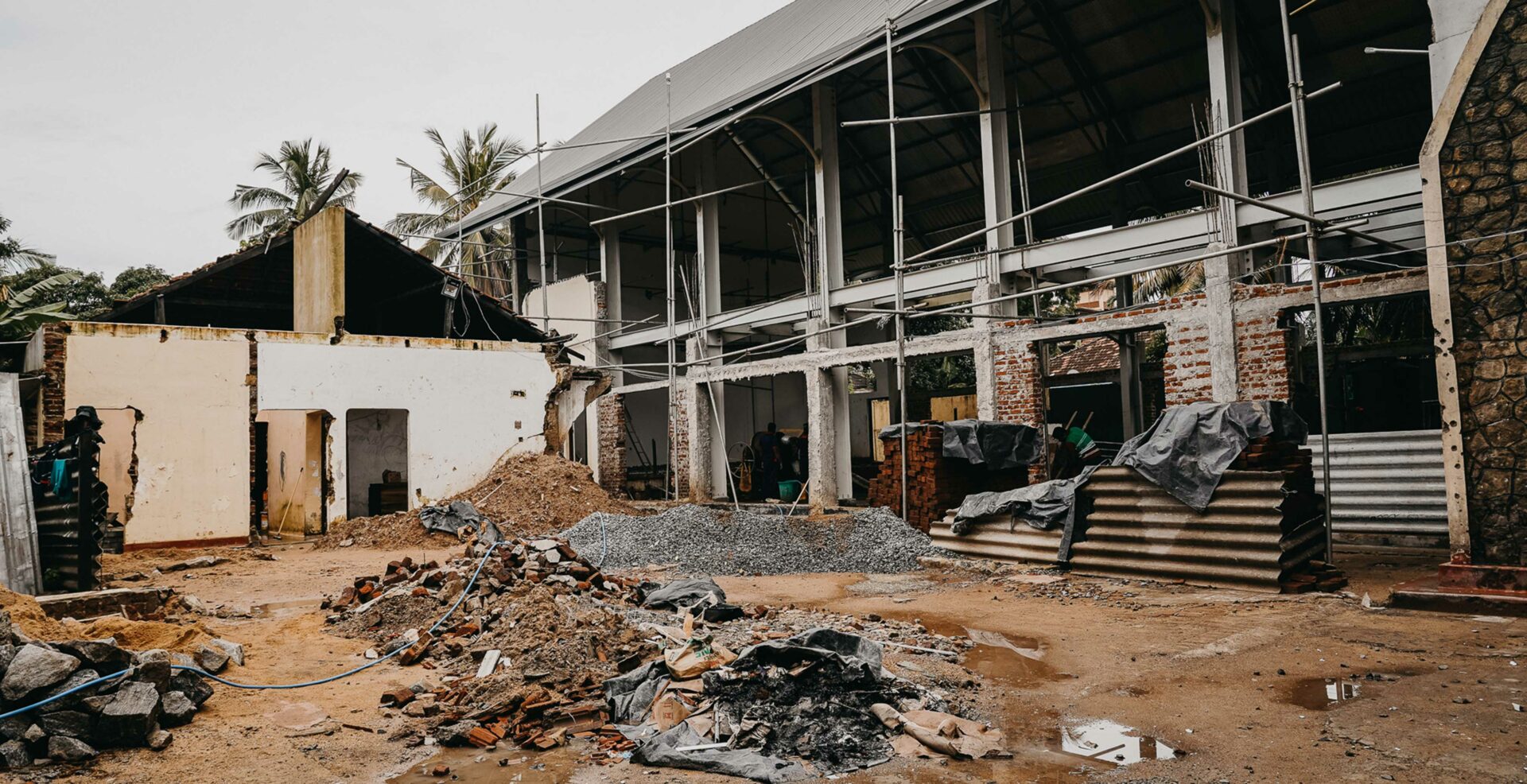 Image: Aftermath of the Zion Church attack, Sri Lanka.
On arrival, they were shocked at what they saw. "I saw dead bodies," says Kumaran. "People were carrying the bodies. I saw my co-workers, believers. They were screaming, crying. Blood was all over the place."
He asked around for his sons. People assured him that his sons were alive, so he went about ministering, praying and comforting the survivors, ensuring the injured were taken to hospital.
By early afternoon, Kumaran hadn't seen his 12-year-old son Malkiya. He went to the hospital to look for him, but he wasn't there. He went back to the church, but he wasn't there. He checked the surrounding areas and nearby houses, and even went back to the hospital to check again. Nobody had seen Malkiya. His fear grew as he thought through the frightening possibilities.
Then he received a call. It was the mortuary. His fear became a devastating reality.
As he travelled to the mortuary, Kumaran thought about his beloved Malkiya. He was a good son who loved to make everyone in the family laugh. He was a talented musician and played the violin.
At the mortuary, Kumaran was overcome with crippling grief as he identified the body of his precious son. Consumed by the grief, he was hospitalised that night.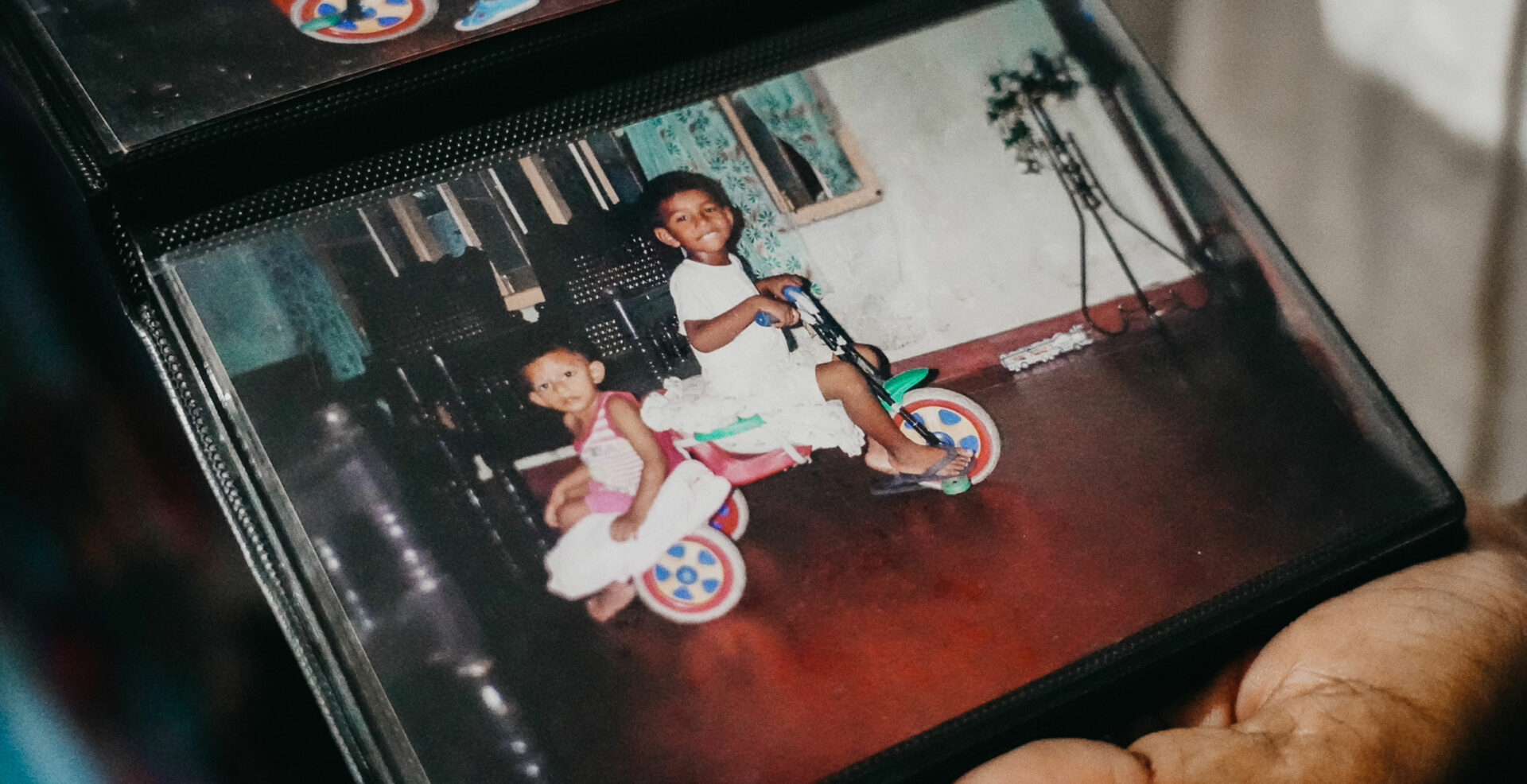 Image: Malkiya and his sister as young children.
Early the next morning, Kumaran was discharged, and he took his son home for the family to bury him. Then he set out to help his congregation in the aftermath of such horror.
"I am a pastor. Everyone was looking for me that day," he says.
"I had a responsibility to fulfill to the others. If I didn't bury my son first, there would be a delay for the others … My mind was filled with him, but I had to do it for the sake of other people."
Faced with the heartbreaking task of helping others also bury their loved ones, Kumaran says it was God who gave him the strength to endure.
This wasn't the first time Kumaran had experienced God's strength, nor was it the first time he had experienced persecution from following Jesus.
"I was born a Hindu," he says. "But when I received Jesus Christ, I was working in one of the Islamic countries, in Saudi Arabia. I worshipped God in the underground church there. It was illegal to practise Christianity in Saudi Arabia in those days. And one day, my friends and I were caught in an 'illegal' religious gathering. We were sent to prison.
"I thought that was going to be the end of my life. It was in 2002 where they would behead Christians. But by God's grace, we were deported instead. All of us came home safely."
That experience has shaped his faith and ministry in Sri Lanka. When he got married and started a family, he told his children about martyrs—something that had a profound impact on Malkiya.
"Malkiya wrote this: 'Like St Paul, we also want to dedicate our lives to die for Jesus Christ as a martyr,'" says Kumaran. "And that was what he did become. Now he rests in peace with Jesus."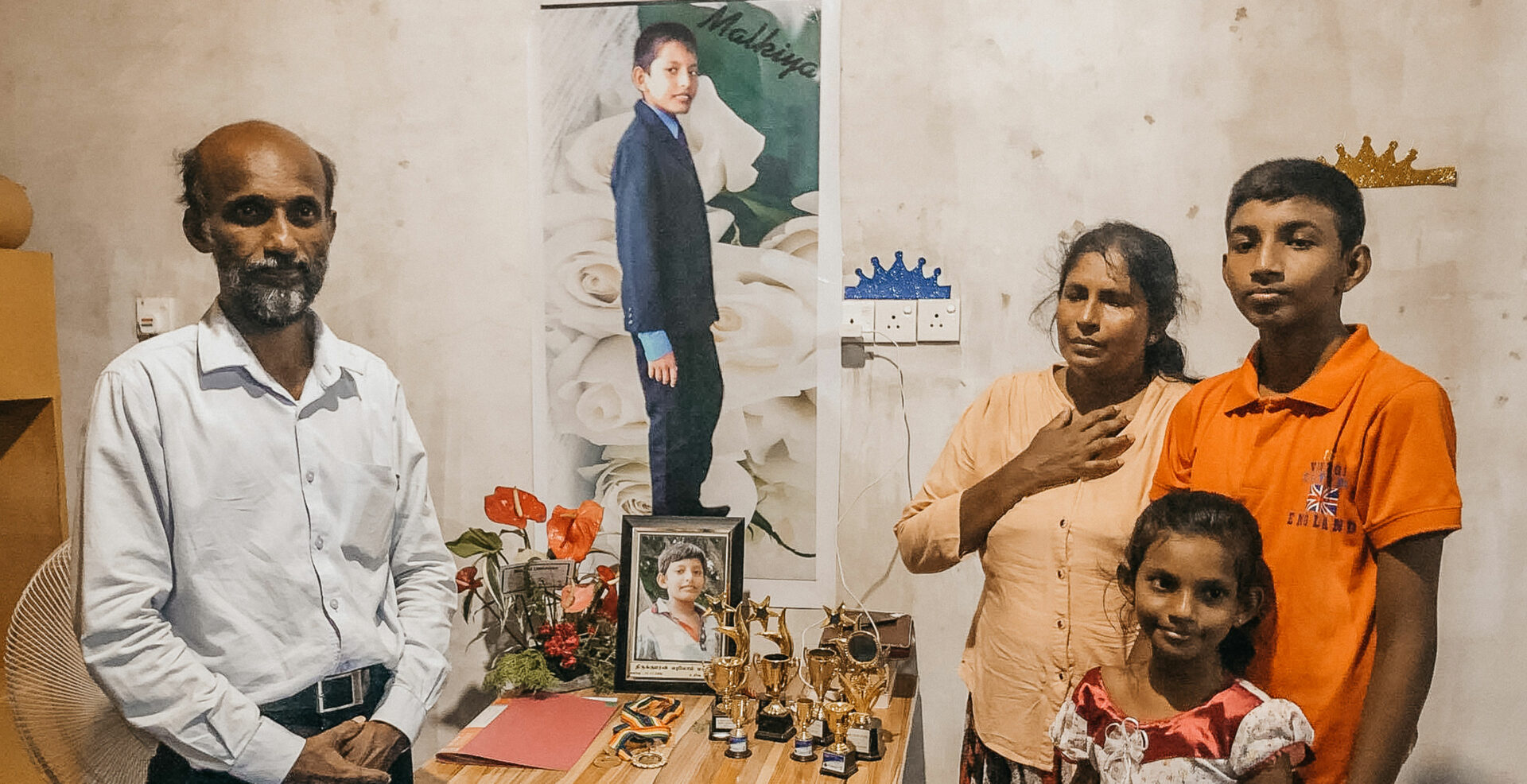 Image: Kumaran and his family remember Malkiya at home.
After the bombing, an Open Doors team regularly visited Kumaran and the other families, reminding them that the body of Christ stands one with them and that they aren't alone in their pain.
"I especially want to thank the people from Open Doors," says Kumaran. "They spent the time with us … To pray and stay with us. Sharing with us, hearing from us, crying with us. I saw that. That really comforted us. That's what we need more than anything else."
With your help, Open Doors organised the delivery of care boxes and letters from Christians all over the world to Kumaran's family and the 82 other families who lost loved ones in the bombing. Your support has also helped replace motorbikes destroyed in the attack and rebuild and start new businesses for Christians whose livelihoods were affected.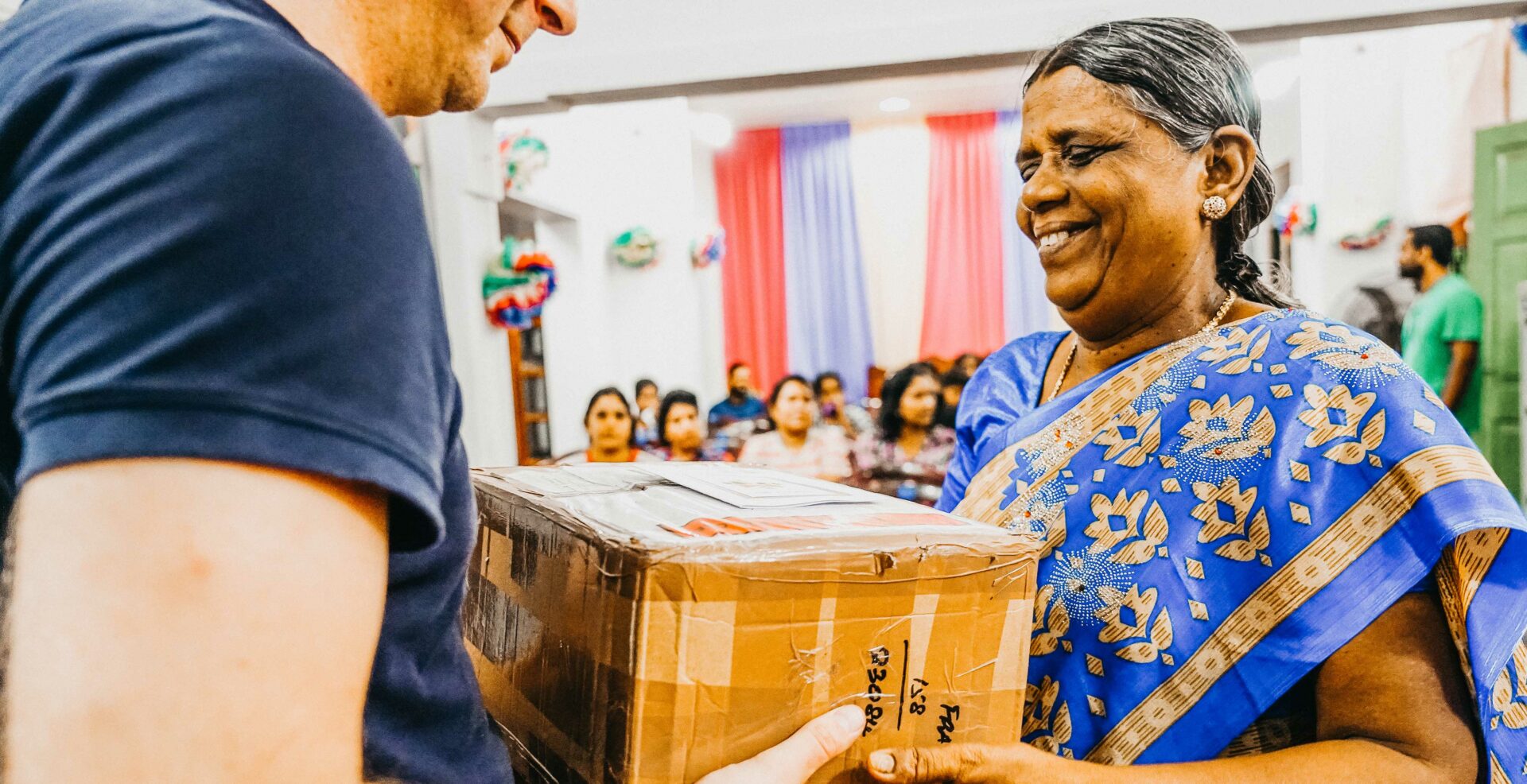 Image: Open Doors delivering care boxes to Zion Church.
Today, Kumaran and his church have an incredible vision, seeking to share the gospel with 20,000 people in Sri Lanka. Their hearts continue to ache for their loved ones and yet they keep their eyes focused on heaven.
"What happened on 21 April is we gave our loved ones for this country," says Kumaran. "Through that, we expect to receive souls from elsewhere. We have a hope that God will give us Muslims, Hindus, Buddhists. Pray for our vision. We need the souls. We want to reach villages for Christ."
This Easter, Christians all over the world are even more at risk of persecution. Will you stand one with them and give to help the persecuted Church?
Please pray for Pastor Kumaran and his family. Pray that God would ease the pain in their hearts and be their comfort in grief. Pray for them as they continue to serve God in a rural village near Batticaloa and that the Lord would bless their ministry.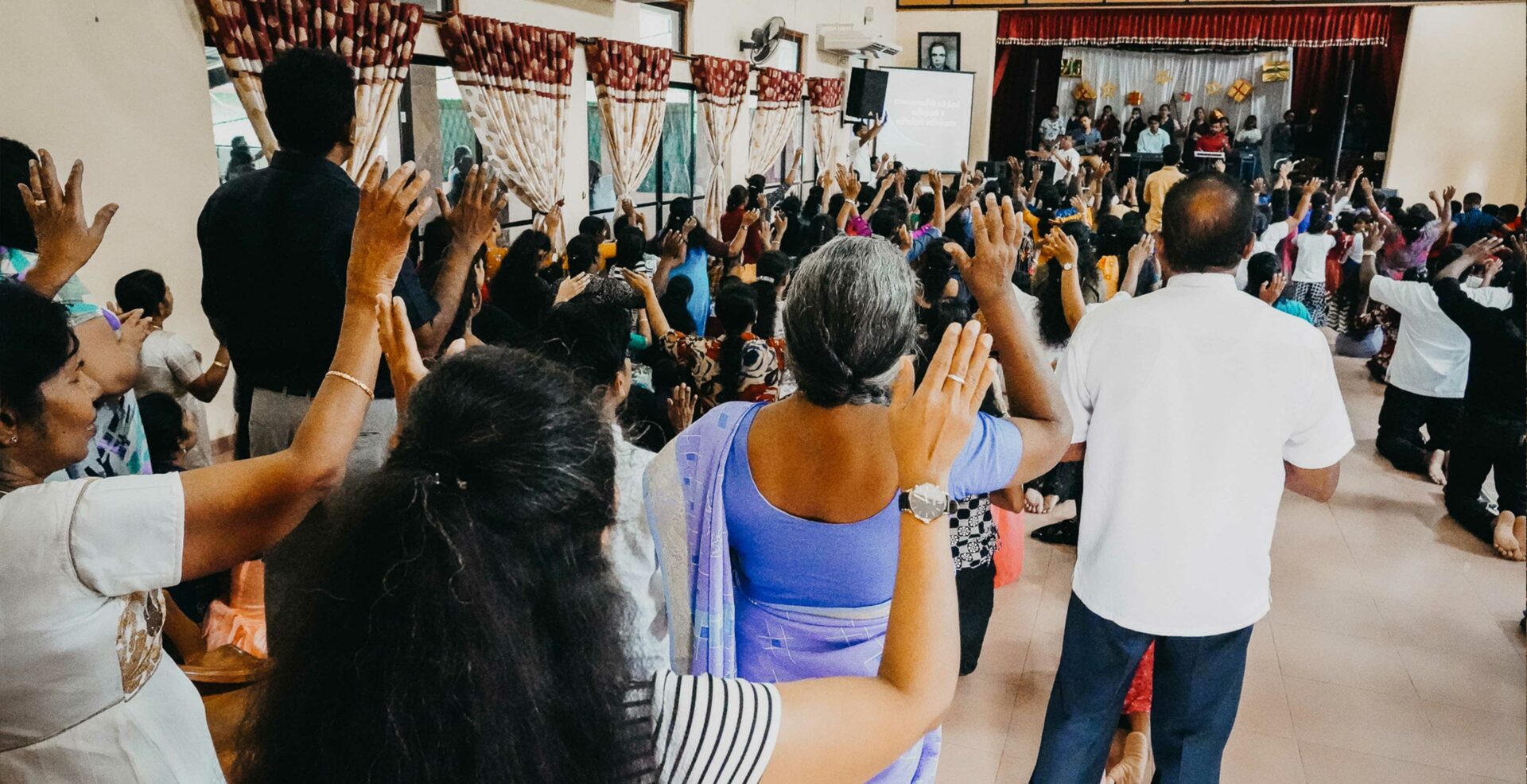 Image: A recent worship service at Zion Church, Sri Lanka.