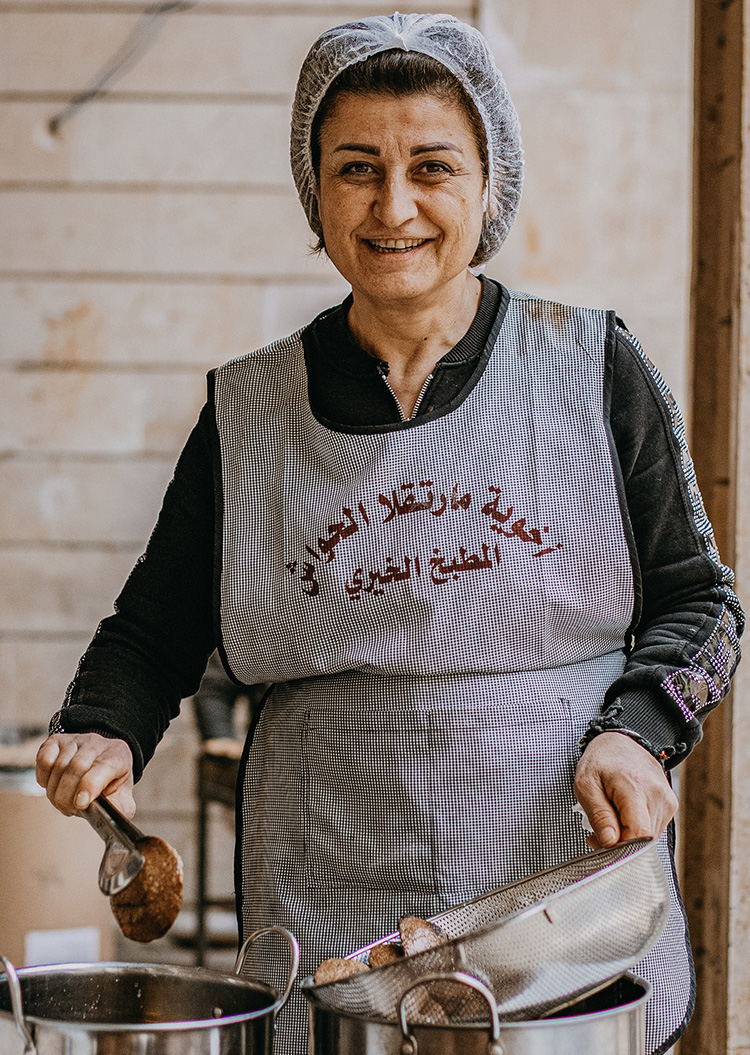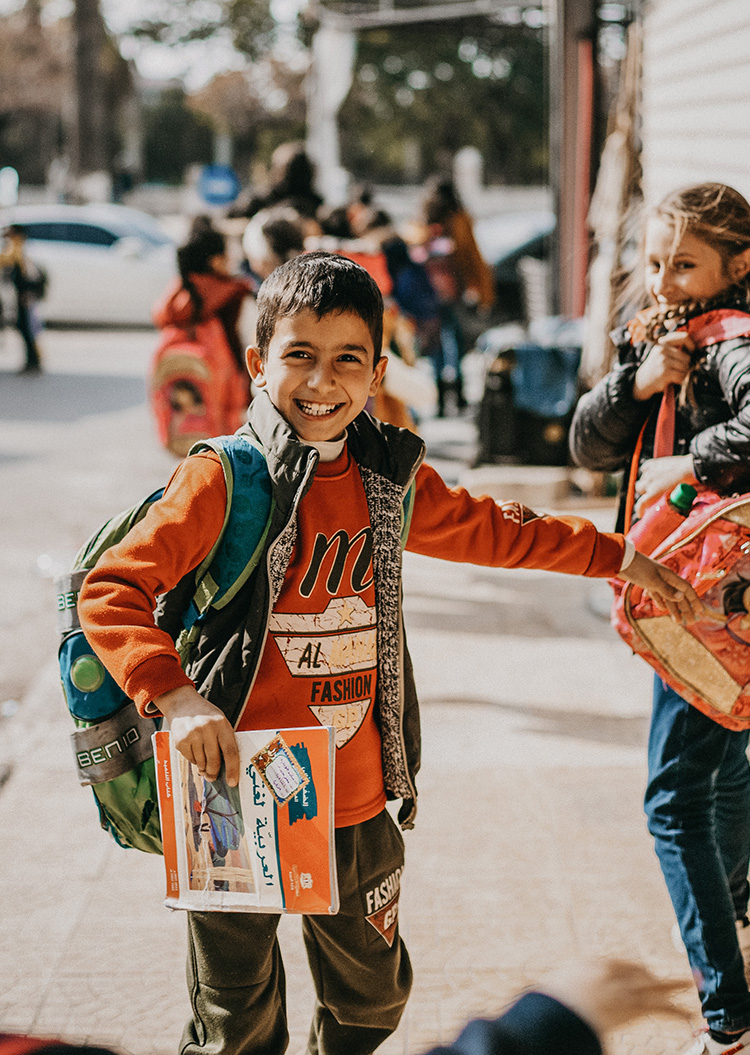 A Refuge In The Rubble
Centres Of Hope
Hardship seems unending in the Middle East. Persecution, war, and economic turmoil are never far off. That's why our local church partners have established Centres of Hope across the region.
These Centres offer:

Food, shelter, and medicine.
English lessons, schooling, and job training.
Trauma support, pastoral care, and discipleship courses.
Centres of Hope act as the hands and feet of Jesus in some of the hardest places to be a Christian, helping thousands – and we need your help to keep them running.
Keep Hope Going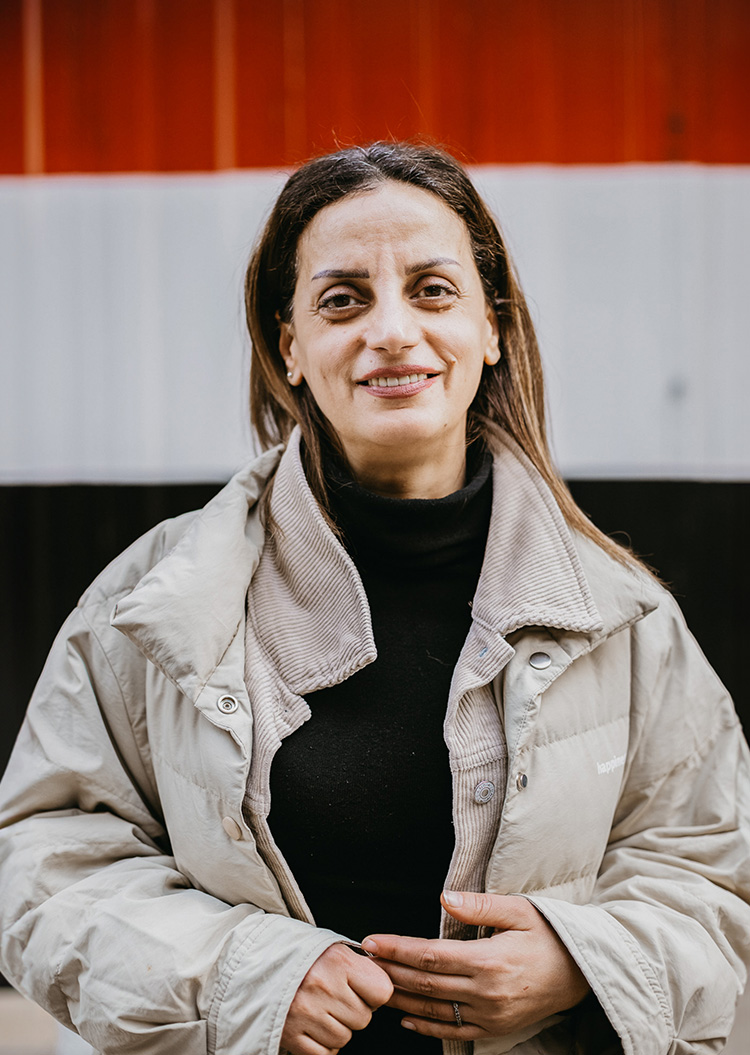 What happens when you have nowhere to go?
Meet Ferial
Ferial's family lived in constant fear – both from the dangers of war and the threat of persecution.
Living in a warzone meant that Ferial and her family were forced to flee. In a new town, they were all alone. They had no home and no jobs. That was when they found the Centre of Hope.
Through the Centre of Hope, run through a local church, Ferial and her family received food, clothing, shelter, and ongoing rent assistance. Now, Ferial teaches at the school in the Centre of Hope.
"They took us under their wings," Ferial says. "They kept getting us back on our feet without fear."
Many other Christians face the same struggles. Will you help them find refuge in the rubble?
Help Christians Like Ferial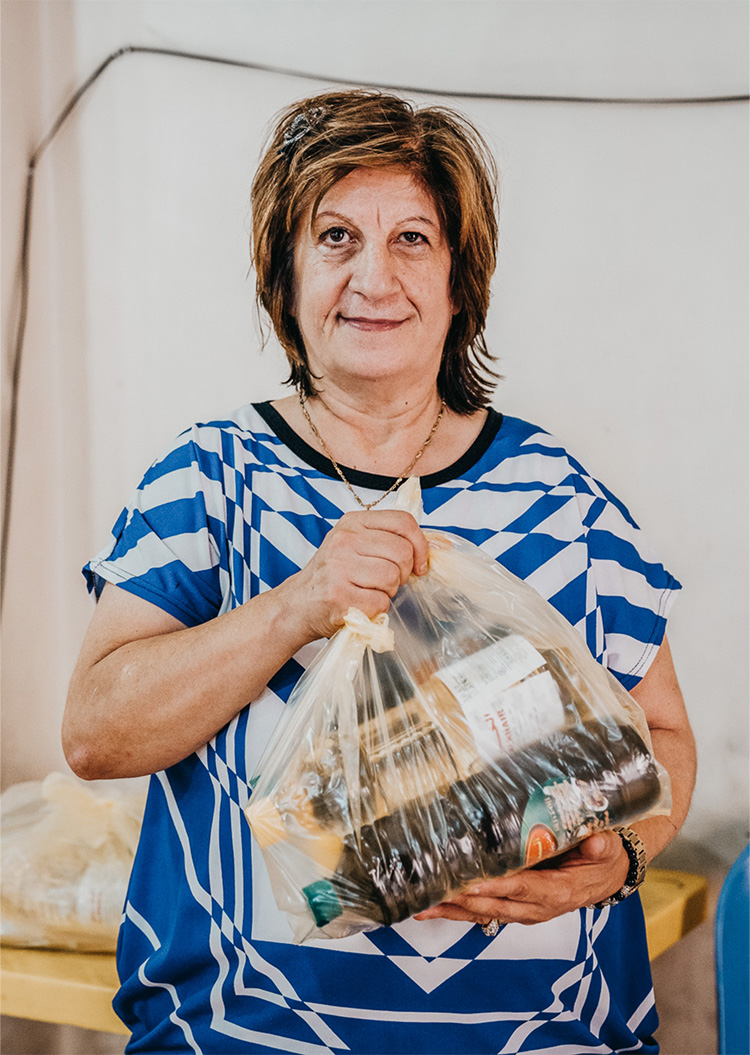 Here's How Your Gift Makes A Difference
Share Hope Amidst Hardship
$50 can help a vulnerable believer access essential health services.
$100 provides a parcel of food, clothing, and blankets to a persecuted family as winter approaches.
$200 helps give ongoing trauma counselling to a believer healing from persecution.
$500 helps pay the rent for a persecuted Christian, giving them a place to live.
Will you give a gift to help persecuted Christians in the Middle East today?
Make A Difference Now