As Chairman of the Board of Open Doors Australia and New Zealand, I wanted to give you an important update about our ministry.
The Board has received and accepted the resignation of CEO, Mike Gore. As many of you know, Mike has tirelessly advocated for the persecuted church for many years, serving as CEO for the last seven. He has visited the field, seeing firsthand some of the most dangerous contexts to be a Christian, meeting dozens of believers and their families. Mike has told the stories of these Christians – their suffering, boldness, and faith – and challenged thousands of Australian and New Zealand Christians to support them in prayer and resources.
We are so thankful for the generosity of supporters just like you.
The Board of Open Doors Australia and New Zealand notes: "By God's grace and the help of our supporters, Open Doors has seen significant growth in the last few years. Mike has played a key role in this time. As we look forward, we seek to continue that growth, fulfilling our mission to serve the persecuted church."  
We have appointed Adam Holland as the interim CEO who will serve until early 2023, when we will look to prayerfully appoint the new CEO.
Adam has over 15 years senior leadership experience, including most recently as an Executive Director at Compassion Australia for nine years. We look forward to working with him as he leads the Open Doors Australia and New Zealand team.
As Mike steps down from the leadership of Open Doors, we invite you to pray with us for his next season in ministry and for the team and leadership of Open Doors Australia and New Zealand.
I want to personally thank you for your engagement and investment in helping the persecuted church and serving the body of Christ.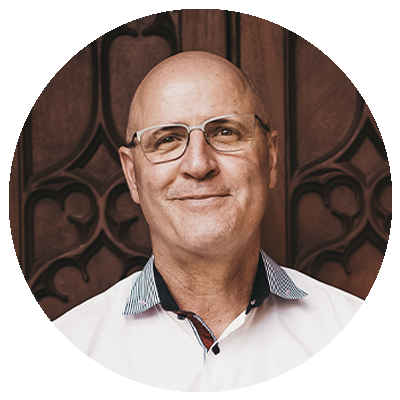 Philip Pogson FAICD
Chair, Open Doors Australia & New Zealand