August 25
On 16 August, A mob of thousands of attacked neighbourhoods where Christians lived. A clearer picture is emerging of the mob violence that took place in Jaranwala, Pakistan, against Christians.
A partner of Open Doors said, "This act of terror was intended to draw out collective and communal fear from the Christians of Jaranwala and those across Pakistan."
The trigger for this attack has been widely reported as a case of blasphemy. Two young Christian men were accused of ripping pages from the Quran. These two men are in custody. The validity of this accusation is yet to be verified.
After speaking with local Christians, another partner of Open Doors explained, "The mob began by breaking down doors and windows, calling for blood, seeking out Bibles and crosses and destroying anything Christian even the graves in the cemetery. They would go into homes and churches, pile the Holy Bibles high, and set them alight; there were layers and layers of burning Bibles, many still on fire 30 hours later. They climbed onto buildings, pulled down crosses from churches, pillaging and destroying whatever they could find."
It is reported that the authorities have arrested more than 125 men believed to have been part of the attack on Christian churches and homes.
An Open Doors' partner said, "Many Christians testified to the protection of God. They witnessed God's grace and mercy. In the storm of hate, they found a refuge, though they lost everything – they didn't lose their faith in a protector and Sovereign King." 
A service was held in Jaranwala on Sunday morning attended not only by Christians from the city but also Christians from other parts of Pakistan.
August 23
10 ways to pray for Pakistan after the mob violence
As the Christian community of Jaranwala recovers from the horrific attacks, here are ten ways you can stand with your brothers and sisters in prayer.
1. Pray for people who lost their belongings. As they start rebuilding their lives, may they have God's grace and favour at every step.

2. Pray for believers who may be traumatised by the incident, especially new Christians and young children, that they will have access to the help they need and experience the warmth of God's presence in their lives with each passing day.

3. Pray for families who have been separated while running for their lives. Pray that God would reunite these families. Pray for those who are still looking for their families. May they have the peace and guidance of the Holy Spirit.

4. Pray for people who are in hiding without their essential medicine. Some of them may be suffering from life-threatening illnesses. Pray that God would be their strength and ever-present help in this time of need.

5. Pray for children who lost their school supplies, that God would provide for them and that this incident will not hinder their education.

6. Pray for Pakistani church leaders as they shepherd their flocks through this difficult time. They also lost their homes and everything they had worked hard for in their ministry. Pray they would hold on to Jesus no matter what and have the strength to lead others, as well. May they be a source of encouragement to believers in the community.

7. Pray for believers who are in custody, that God will keep them safe, and that all legal proceedings will be conducted without religious bias. Pray for any innocent Christians who are caught in the crossfire and are under arrest or detainment, that they will be released without any harm.

8. Pray for the police, government officials, and judges as they investigate the incident and initiate legal proceedings. May they have the wisdom to differentiate lies from the truth and stay impartial in their work.

9. Praise God that no lives were lost during this incident, even amid such chaos.

10. Praise God for all He has done and is doing in this nation and for all the believers who are still holding on to their faith regardless of the opposition and persecution.
Please give now to enable our on-the-ground partners to provide immediate relief, trauma care, shelter, and food.
Your gift will be used as a priority to enable local partners to meet the immediate and longterm needs of families and to rebuild and restore the church presence longterm.
August 22
Our local partners report that the situation in Jaranwala remains tense—and that Pakistani believers are hurting. "In the aftermath of the gruesome mob action against Christian places of worship and residences, residents began returning to what are now the ruins of their homes," reports one local believer. "They have lost everything—their spiritual home as well as their own. No appliances, clothing or utensils are left. The sound of wailing was held back as people were too afraid to cry. They are faced with the reality that their home is an empty shell of what it once was, and they are homeless and have nothing."
The violence stemmed from an accusation of blasphemy against two brothers who were arrested last Friday. Pages of the Quran—the Muslim holy book—were found in the street with derogatory statements written in them. An attached page included the names, addresses and identity cards of the accused, provincial police chief Usman Anwar told Reuters. He also told Reuters that "police were investigating all angles as to why the names and addresses would be attached."
Many international observers note that blasphemy laws in Pakistan are often used to settle personal conflicts. Even the accusation of blasphemy can set off mob violence like what was seen in Jaranwala last week. Some suspect that the violence was planned and the accusation was just a convenient excuse for the mob attack. The Washington Post reported that even the regional minister for information said the attacks appeared to be carefully coordinated.
The attack has left scores of Pakistani Christians without homes—and without a sense of security.
August 18
Pray for Christians in Pakistan after devastating mob attack
"The attacks have been fierce and unrelenting." – Peter, local believer in Jaranwala, Pakistan.
Christians in Pakistan are asking for urgent prayer after a mob of Muslim extremists have attacked a Christian community and burned down several churches and homes.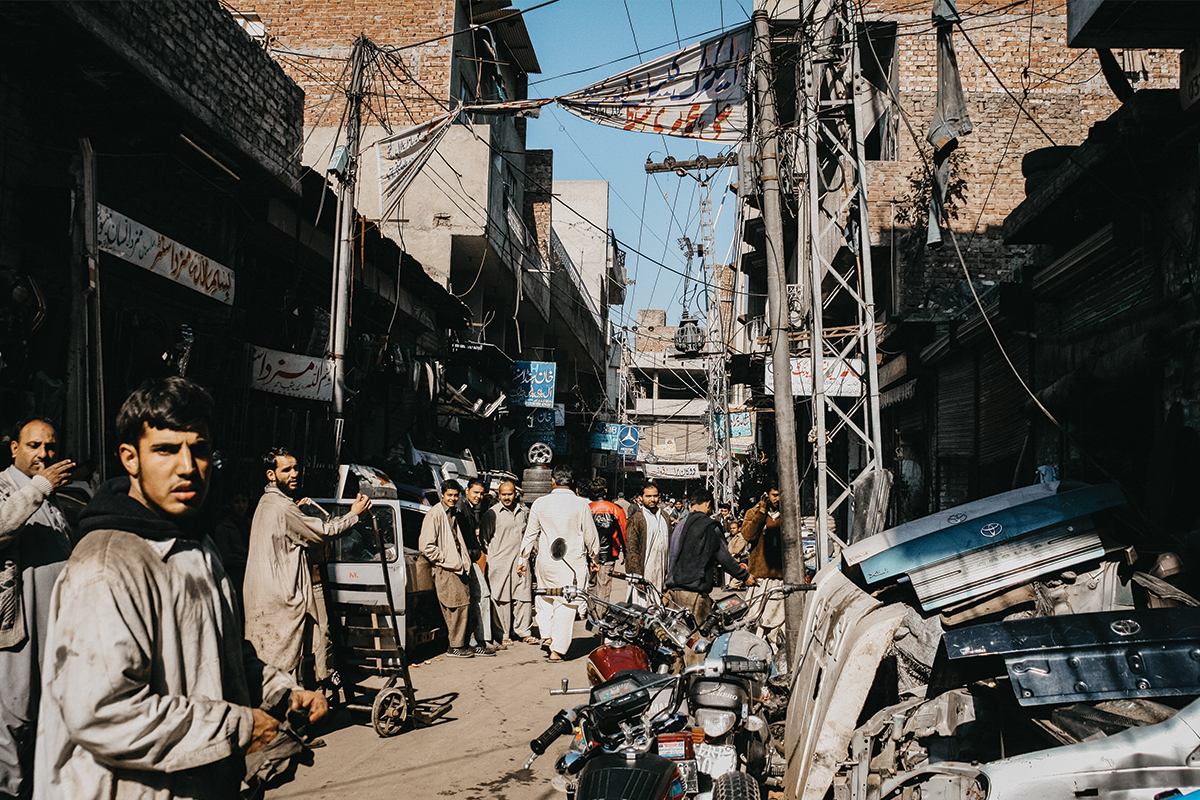 The mob violence took place in Jaranwala City in the Punjab province after two Christians were accused of blasphemy. This accusation can carry a death sentence under Pakistani law.
Hundreds of men then stormed the community. They attacked churches, set homes on fire, and even destroyed a cemetery. Early estimates from media and human rights groups suggest that at least 8 churches were burned—along with multiple homes and Bibles—and 17 churches were targeted. Christians in the community were forced to run for their lives.
Peter, a local believer said: "Hate speeches and announcements from mosques were broadcasted all over Jaranwala. In the blink of an eye, the mob went from 100 people at one location to 4,000 people at various Christian [churches]."
This is the salvation army Church @RabiyaJaveri pic.twitter.com/3nOYUBflf1

— National Commission for Human Rights (@nchrofficial) August 17, 2023
Planned Persecution Towards a Minority
Accusations of blasphemy are often made to target and oppress minority groups in Pakistan, even an accusation can result in mob violence. "The frequency and scale of such attacks—which are systematic, violent and often uncontainable—appear to have increased in the last several years," the Human Rights Commission of Pakistan told Reuters.
Local believers are suspicious about the timing of the blasphemy accusations. The report of blasphemy was filed just one hour before the mob violence began. "It is no coincidence that mosques around the city started broadcasting hate speeches, which led to mob attacks all over the city," says an activist from a local church plant. "How did all the mosques get a hold of this information? How were they able to assemble so many people if there was no advanced planning? No one is answering our questions! But we will wait for justice."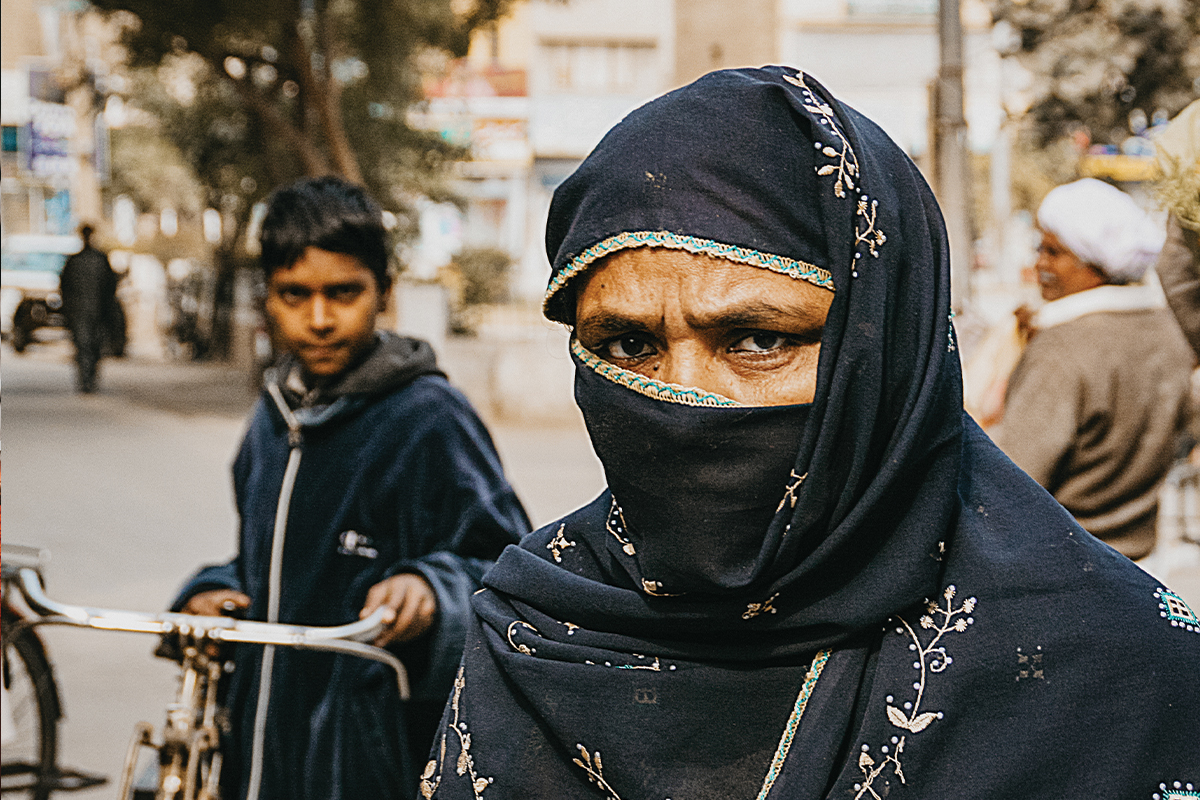 An affected Christian leader, who cannot be named for security reasons, said, "This is a case of planned persecution towards us as a minority. If the accusers were emotionally charged and were unable to control themselves from attacking places of worship or houses of the victims, how then were they able to register [the accusation] before or even almost near the time of the attack?"
The day after the attack, 146 people were arrested by Pakistani authorities as they began to investigate the situation. Caretaker Prime Minister Anwaar-ul-Haq Kakar wrote on X (formerly known as Twitter) that, "stern action would be taken against those who violate law and target minorities. All law enforcement has been asked to apprehend culprits and bring them to justice."
In the meantime, our brothers and sisters are asking us to urgently pray for the situation.
Pray for Christians in Pakistan:
Pray for the people in the Christian community who are left to rebuild their homes and churches. Ask that God will bind up their wounds and give them comfort.
Pray for the people accused of blasphemy, which can carry a death sentence under Pakistani law. Pray they will be treated fairly and false accusations will be thrown away.
Pray for peace and justice to come to the region, that the authorities will treat the mob as equal under the law and won't simply ignore the devastation they caused.
Pray for those forced to flee their homes, that they will find safety and know they aren't alone.