6 July
400 churches now destroyed, 50,000 displaced, and 120 killed, as the conflict in Manipur, North-western India, burns on.
As violence rages in Manipur, Open Doors' local partners brave treacherous conditions to distribute your support and relief aid to vulnerable believers in Manipur.
Because of supporters like you, more than 850 believers have received relief aid packs, while hundreds more are due to be distributed in the coming weeks.
"You took this risk just to come help us, pray for us, and understand our situation. I cannot find greater love and brotherhood like this."– Kiminlong
There is an urgent need for more relief aid for the rising number of believers that are now displaced.
"It is my humble request that you please provide us with medicines and sanitary items for our young girls and women. Many are injured and face health problems, and medicines will be very much appreciated."
​​​​​​Pray for Manipur:
Pray for the Christian believers and their families as they continue to leave the region in terror and fear.
Pray for peace, harmony, and justice to prevail, as violence and attack continue, and Christian houses and properties are burnt.
Pray for the Open Doors' local partners as they risk their lives to reach out to affected people with urgent relief aids.
26 May
Violence in Manipur, India has flared up again, with Christians forced to flee as a church they were in was set alight by extremists.
Six Christians were inside ICI Mar Church, which was burned by a mob of Hindu extremists along with the houses of its pastors.
A local Open Doors partner said, "The attacks on churches have not come to an end. The churches and Christian houses, properties are constantly attacked. Though the government claims of maintaining peace and order, we do not see the results, every second night there is clashes taking place."
Please continue to pray for the situation:
Pray for peace and harmony among the tribe and majority community.
Pray for the six people who are affected and are in hiding and for believers who are sheltering in camps and neighbouring states.
Pray that the government would diligently take right steps to maintain justice, law, and order.
22 May
As of May 20, 2023, local Christians have confirmed that around 300 churches have been burned down, over 100 Christian institutions and properties have been damaged, and more than 1000 Christian houses have been destroyed.
"So many people have left their homes, and they don't have food at all. The camps are open, and those who want to help can visit and help them. The locals are trying to support one another, but it may be long before normal life comes again. The city is like a shell of what it used to be," says Open Doors partner on the ground, Rajesh Singh*.
17 May
"The violence that is taking place in front of our eyes is unexplainable. We cannot stop crying. May the LORD save His people." – Richard*, Meitei believer
On May 3, the tensions between the Kuki tribe (who are majority Christian) and the majority-Hindu Meitei people in Manipur State, Northeast India, escalated into violence. The community-wide rioting led to the burning of more than 230 churches and the deaths of more than 60 believers.
Tensions have been brewing between these two groups for decades. But the catalyst for the most recent violence was Manipur's pro-Hindu government deciding to give the Meitei people additional land and benefits, coupled with the eviction of the Christian Kuki's from their ancestral land.
Since the fighting escalated, believers have been beaten, threatened, visited by extremists, and forced to renounce their faith. Now, thousands of believers have been displaced and young men are being prepared to fight—the ethnic tensions have been used by Hindu extremists to further their pro-Hindu agenda, and Open Doors local partners say Northeast India is "on the brink of civil war."
Please help Christians in India today.
How are Christians affected?
More than 230 churches have been burned. Christians from both the Meitei and Kuki side have left their homes and are being forced to renounce their faith and accept Hinduism. Even two weeks after the burning of churches on May 3, Open Doors local partners report that the Arambai Tenggol extremist group is actively searching for Christian leaders and pastors. Local believers say the Arambai Tenggol are seeking to kill the leaders. Many Christians from the majority Hindu Meitei group are being forced to reconvert to Hinduism. Though some of the Kuki have been able to return to their tribal land, the believers among the Meitei are still facing attacks.
Help Christians in India today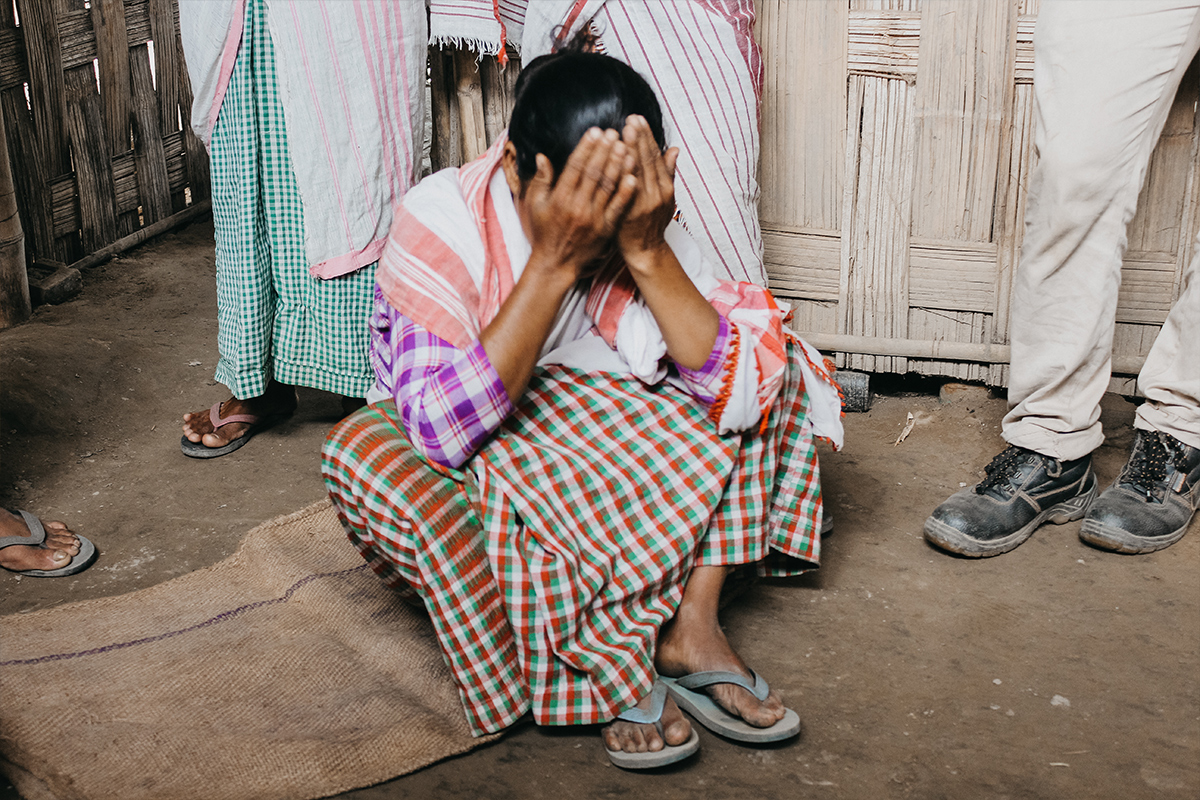 Due to the sensitive situation, even Open Doors local partners have faced tremendous loss and are themselves seeking shelter in refugee camps. Many believers are also still hiding in hill areas and border areas.
Here are testimonies Open Doors partners have received from the ground:
"Meitei Christians have been affected more during the riot. Our believer brothers have stood strong even though we are facing this ongoing situation. Many churches were burned in front of us, and it has been very difficult to see this unfold before us. We want to be strong. Pray that God helps us." – Viren*, Meitei believer
"It is very hard to explain the situation of our land. I believe God is protecting us and will protect. Most believers are in trauma. We need churches' prayers. Please pray for us. Pray for the situation and pray for believers here." – Kuber*, Kuki believer
Help the body of Christ in India
How can Open Doors supporters give to help?
Open Doors local church partners responded immediately to meet urgent needs and are preparing to provide long-term support. Your gift could meet immediate needs for Christians in India, as well as long term support for affected families. Any funds raised beyond what is currently needed will be used to help Christians in India who face daily pressure and sometimes violence for their faith.  
Help Christians in India today
How are we helping now, and how do we plan to help?
Currently, Open Doors local partners are on the ground in Northeast India, giving urgent aid and practical help—such as meals and relief packs—to affected believers from both the Kuki and Meitei sides.
Help Christians in India today
As of now, Open Doors local partners in India have identified six locations that need urgent aid.
Our response will be in three phases:

PHASE 1 – Rapid response. Provide urgent aid and medical support; legal aid and advocacy support if people want to lodge complaints in terms of violence or destruction of property.

PHASE 2 – Recovery. Once the violence blows over, we want to help restore believers to their normal lives, providing for house construction, such as tin sheds, and other materials. Many believers have moved from the plains to mountains and they have also lost their jobs. In this phase, we are also looking into income generation.

PHASE 3 – Spiritual restoration and presence ministry. We would like to provide trauma counseling and seminars. "Even though they get food or shelter, the scars in the heart need to be poured out. We will give a lot of presence ministry in journeying with them and being with them," says a local field partner.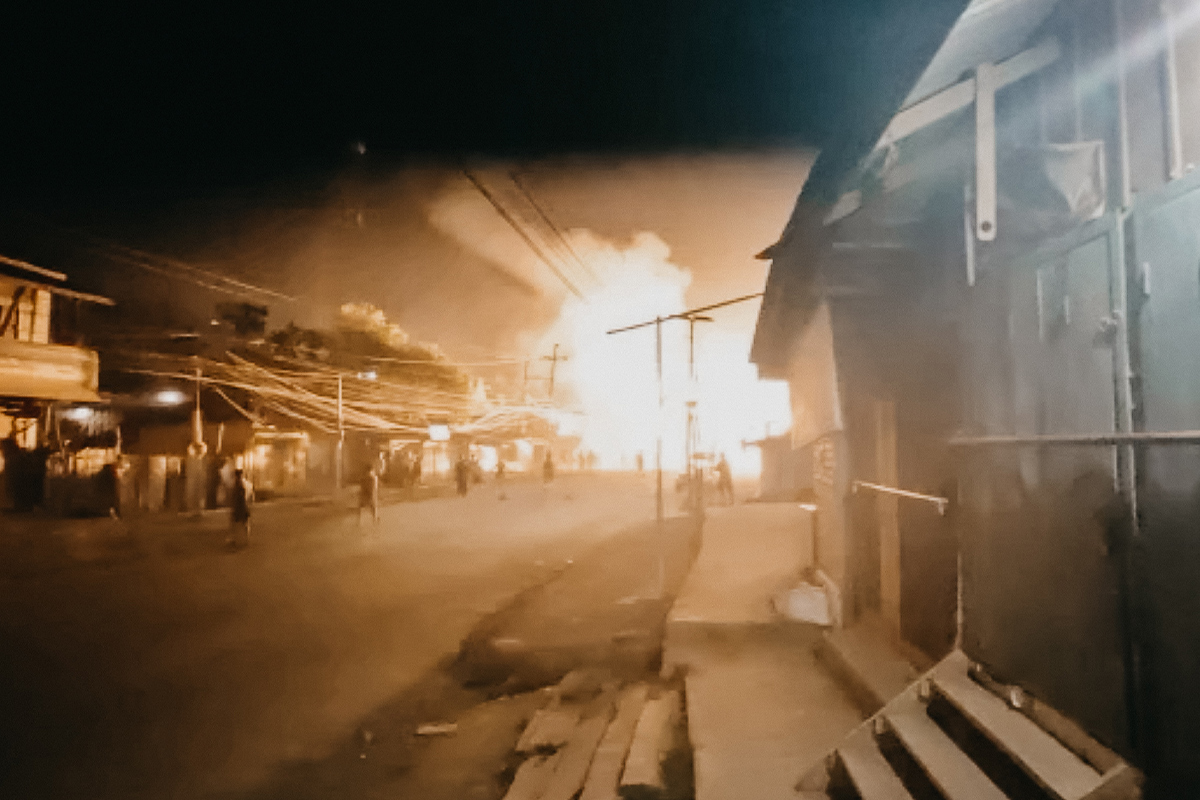 Why is it important for the global body of Christ to act now?
It is important to act now because we have thousands of Christians stranded with no houses or source of income. At one point, they were a strong Christian community; today their churches, homes and businesses have been burned down to ashes.  
They are discouraged and have lost almost everything they have owned and worked for. They are vulnerable, seeking shelter in neighboring states; many are living in camps on one meal a day. They now have no power to protest against anything they regard as injustice. It is important to meet their urgent practical needs now. Once these needs are addressed, we also need to help them with the long-term practical and spiritual needs. We need to act now so that this once strong Christian community, which was a beacon of hope to Christians throughout the country, can rise again.
Want to know more about what led to this violence?