I recently travelled to the field to see what life was like for Christians in Iraq.
Iraq used to be home to 1.5 million Christians, but only 260,000 Christians remain as a result of war, persecution and mass emigration. Iraq, steeped in Biblical history, is currently ranked the 8th hardest country in the world to be a Christian, according to the 2018 World Watch List.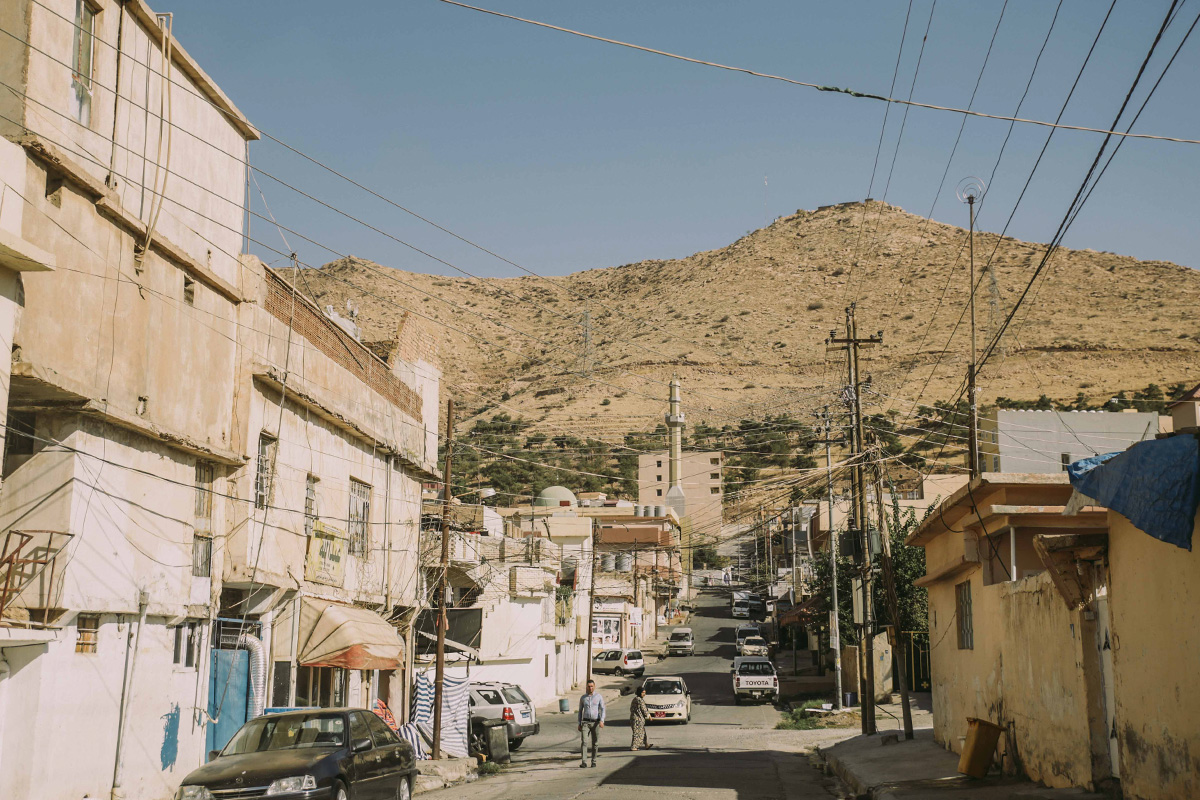 Image: Street scene in Iraq.
Governed by a mix of Civil and Sharia Law, Iraqi Muslims who wish to convert to Christianity are forced to break the law. In some places, the penalty for their conversion is death. Blasphemy Laws also restrict public conversation and remain a very present threat for the church in Iraq.
Shlama* grew up in Iraq, under the reign of Saddam Hussein. Her friends no longer stand with her when she's engaged in conversation because they know she will talk about Jesus. Standing about 5-foot-tall, she's full of fight. Shlama believes her faith in Jesus is worth her life.
"If someone is talking to me I'm going to be evangelising," she said. "So what? If they kill me, they kill me."
Every believer I met in Iraq had suffered under the hand of the Islamic State. Many had been displaced and lost businesses, homes or loved ones because of their faith in Jesus.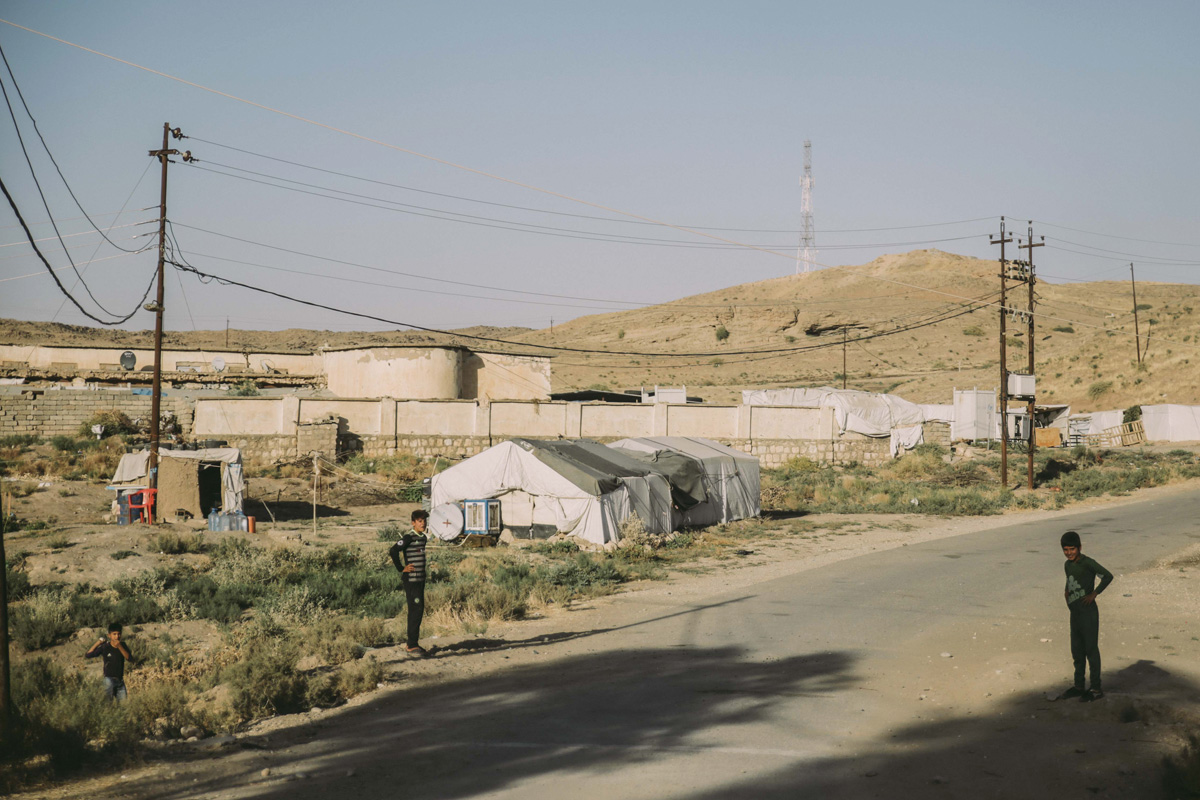 Image: Boys playing on a street.
Blood Of The Martyrs
At one church we visited in Iraq, the Father told us about his two close friends who led 'Our Lady of Deliverance' church in Baghdad. In 2010, on a Sunday morning, Islamic extremists affiliated with Al Qaeda attacked the church. They had guns and suicide vests strapped to their bodies.
One priest ran to the entrance, begging the extremists not to harm their congregation. He was the first to die. When the extremists made their way into the church, another priest, clutching a crucifix, was shot.
Some worshippers were taken hostage whilst others barricaded themselves in the back room. The extremists eventually detonated their explosives. A total of 58 people were killed in the attack. At the time, it was the worst Christian massacre Iraq had seen since 2003.
When the Father finished telling us the story, he pointed out two candle stands on either side of the altar in his church. He had recovered them from 'Our Lady of Deliverance' in Baghdad.
The candle stands were stained with blood. The Father explained it was most likely the blood of his friends.
The Father refused to clean the blood stains of the candle stands. For him, it served as a reminder of the price he's willing to pay to be a Christian in Iraq.
Happy To Die For Jesus
On top of Mount Alfaf sits Mar Mattai, a 4th-century monastery that overlooks the Nineveh Plains.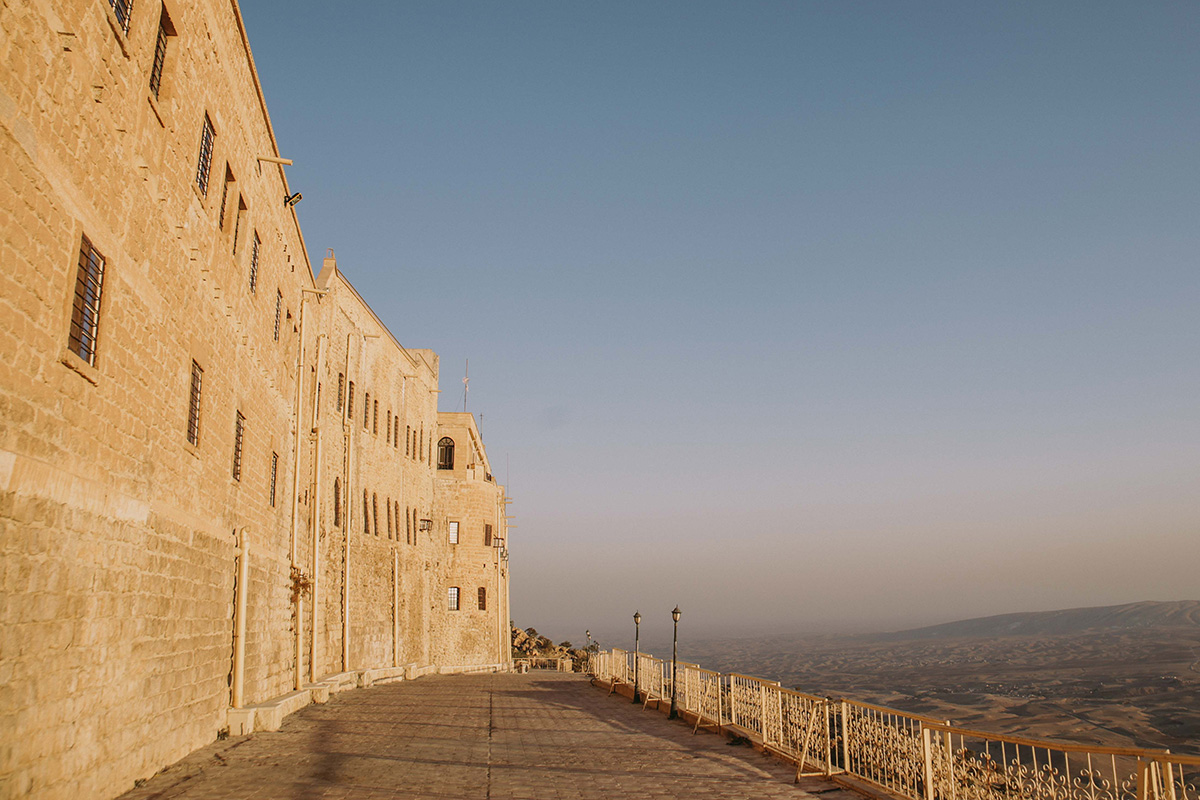 Image: Looking out from the monastery.
The monastery was originally built for a man called Matthew, fleeing from persecution. It has been built and rebuilt after years of war.
In 2014, Islamic State captured Mosul, just 20 km away from the monastery. Trucks full of armed militants made their way into a town just three km from the monastery.
Archbishop Alshamany and Father Joseph were forced to flee. They returned two weeks later. For them, the prospect of being killed by the Islamic State was better than living in an IDP camp. When they returned, they provided refuge for many displaced families.
"What will happen when ISIS comes?" The congregation asked the Archbishop.
"You, they will probably kill quickly," he said. "But me, they will burn alive. But I would be happy to die for Jesus."
Unashamed Of The Cross
I would've thought living under the constant threat of violence would make many believers practice their faith in secret. Instead, the church in Iraq has become bold.
Whilst we were in Iraq, many Christians were celebrating the Festival of the Cross, where they commemorate the discovery of the remnants of the cross by St Helena in the 4th century.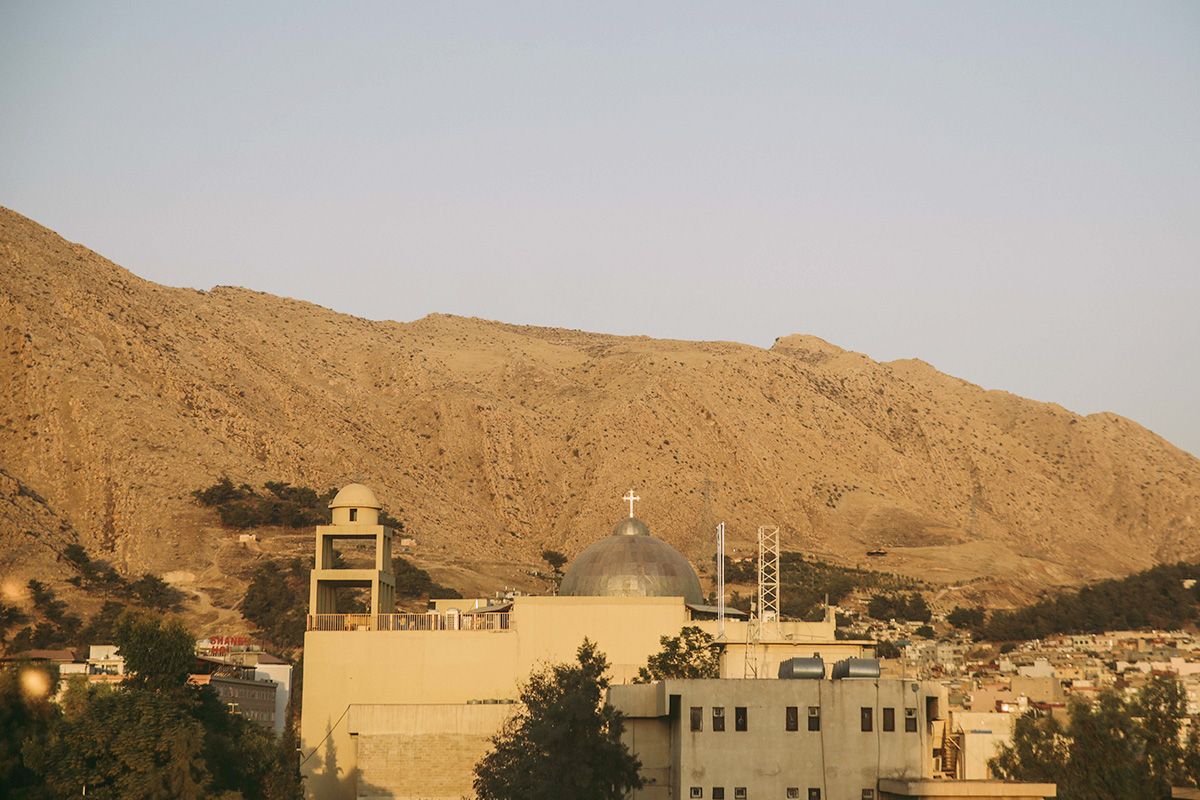 Image: A church in the city.
Crosses were hanging in windows and on doors and boldly painted on church walls.
When we asked Shlama why she chose to stay in Iraq she said: "Because I believe one day every knee will bow and every tongue will confess."
"For the majority of us, ISIS was a wakeup call," she said. "We were all busy with our lives, gathering money and putting money aside, but it made us wake up, and cry for God."
"I don't want to hear one day that there was Christians in Iraq. That there was a church in Iraq. When I think of that my heart gets very heavy. Pray there will be an alive church and alive Christians in Iraq."
Pray for the church in Iraq as they remain in their country to share the hope of Jesus.
*Names changed for security purposes.