Today, Sara* leads a relatively normal life in Egypt (#16 on the World Watch List 2021) with her young daughter.
It's hard to believe not long ago Sara had been rushed to the emergency room, so badly injured doctors nearly gave up on her.
She has photos of her wounds. Large, deep cuts. But for Sara, these pictures aren't just a bad reminder of her past. They have become part of her testimony: God saved her from death.
Another Regular Day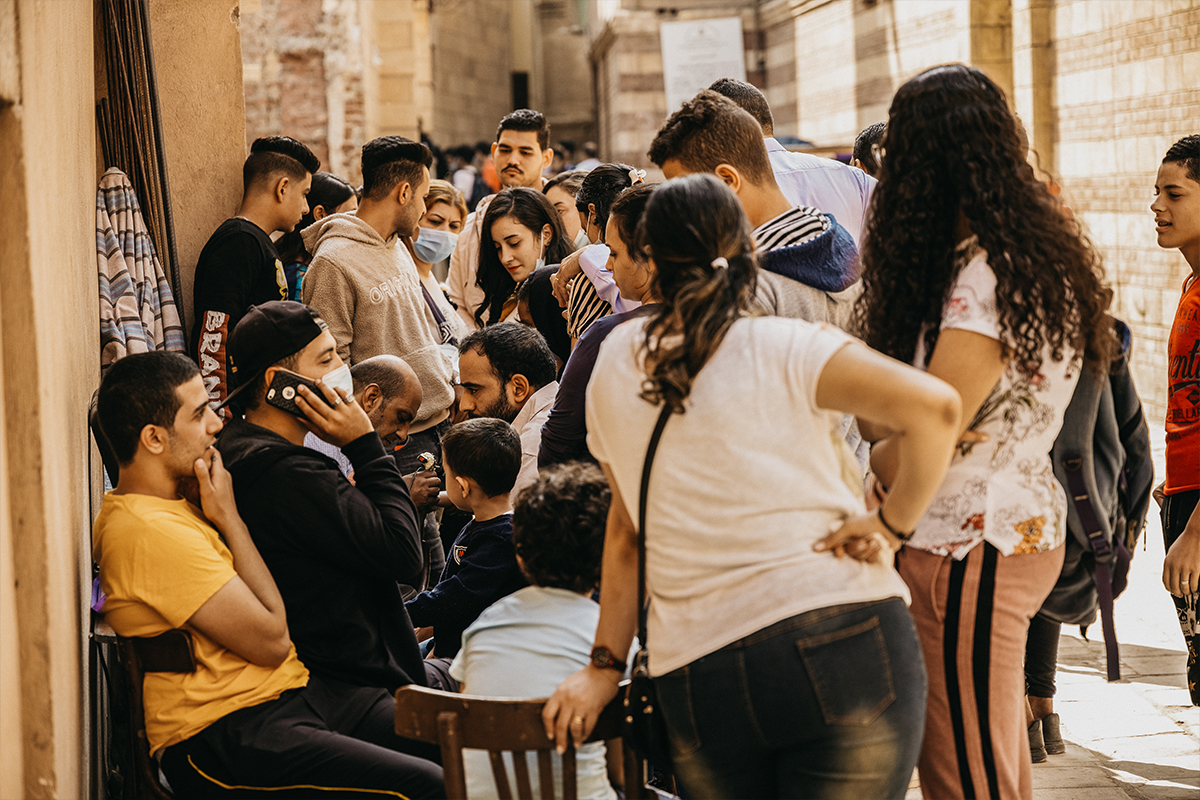 Image: People gathering in the busy streets of Egypt.
In the days before the attack, Sara felt an overwhelming feeling of worry. She couldn't explain why, but she sensed that something big was about to happen.
Not sure what to do, she continued on as she normally would.
One regular day, she left her home to buy groceries for her family. She didn't wear a veil and was clearly recognisable as a Christian woman. But that had never been a problem before. And the streets were busy and brightly lit enough that she had always felt safe.
Suddenly a sharp pain rippled through her body.
"Dirty Christian, die!" she heard a man shout from behind. Her legs trembled. The man had stabbed her.
"I didn't feel pain at first," Sara remembered. "I must have been in shock. I felt a lot of blood coming out of my body and I just started dabbing it with my scarf but it was too much."
Witnesses of the attack said Sara then fainted. The man continued to attack her, even as the crowd around them grew. Thinking back, Sara thought it may have been because he knew he wouldn't face consequences for what he had done:
"The attacker hasn't been held accountable for his actions. This worries me because this time it was me. But what if next time it is my daughter?"
The Aftermath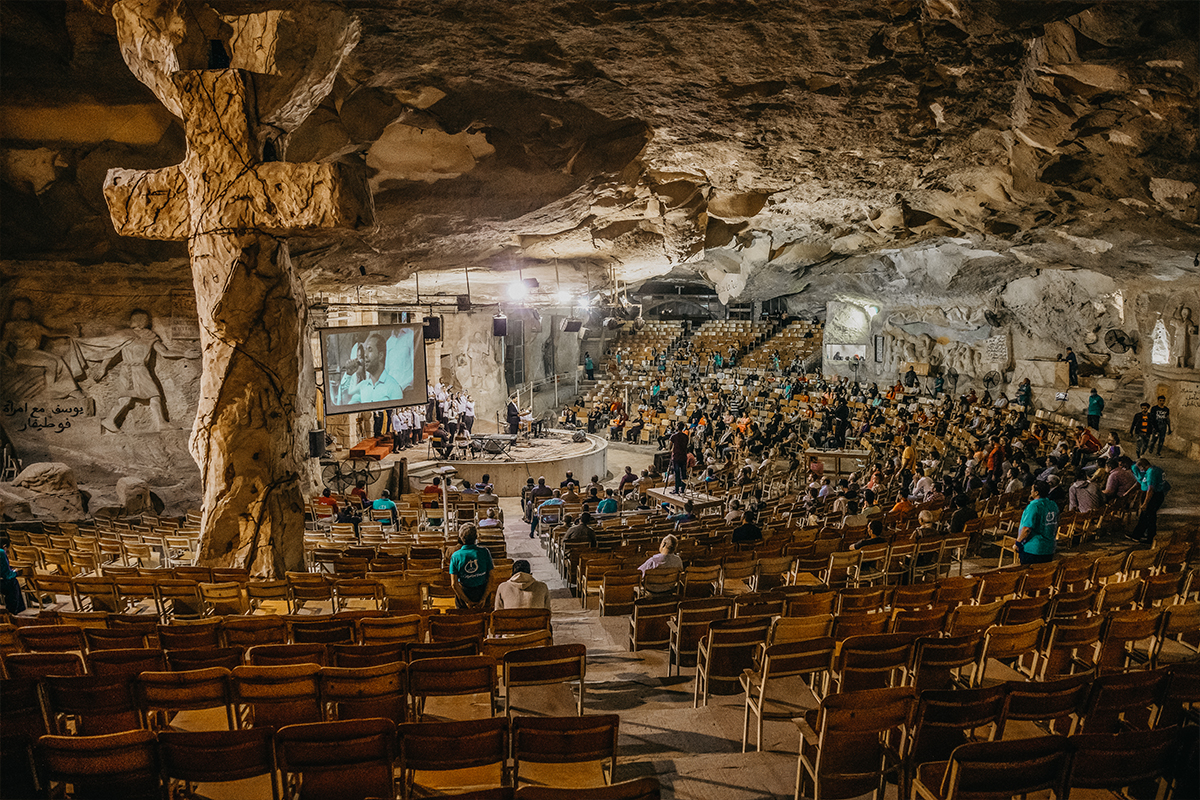 Image: Believers worshipping in a cave church in Moqattam, Egypt.Sara's story isn't unique.
In fact, 82 Christians like Sara were attacked in Egypt in 2020. At least eight died.
Sara still avoids the street where the attack occurred. So does her daughter for fear it could happen to her too. But although she no longer feels safe in her own neighbourhood, Sara is anything but unforgiving.
"I hope that God will touch (the attacker's) heart," she said.
"I have a feeling of inner peace. An inner love. If someone is willing to kill me for my faith, my God must be powerful."
*Name changed for security purposes.
**Discover more about life in the most dangerous places to be a Christian in the World Watch List 2021.