Easter is a precious time for Christians as we gather together to rejoice in the resurrection of Jesus Christ. It's a time filled with hope, joy and thankfulness for our Lord and Saviour. But it's also a time when the body of Christ is hurting.
Imagine walking into church on Easter Sunday, ready to worship Jesus with your Christian brothers and sisters, but not knowing if you'd walk out again.
This is the confronting reality for many Christians all over the world as Easter has become a time of increased persecution and Easter church services continue to be targets for extremist attacks.
This was the case for Christians in Sri Lanka three years ago. On Easter Sunday in 2019, bomb blasts in three churches and three hotels in Sri Lanka claimed the lives of 253 people. Hundreds of others were injured.
Girija's family were one of many whose lives were changed forever that day.
Girija had a deep love for Jesus.
She attended Zion Church in Batticaloa every week with her children and spent her evenings reading them the Bible. She asked her husband, Prashanth, to join the family at church, but as an illiterate day labourer, he couldn't afford to miss work. Girija prayed fervently that her husband would come to know Jesus the way she did—as her good and loving Saviour.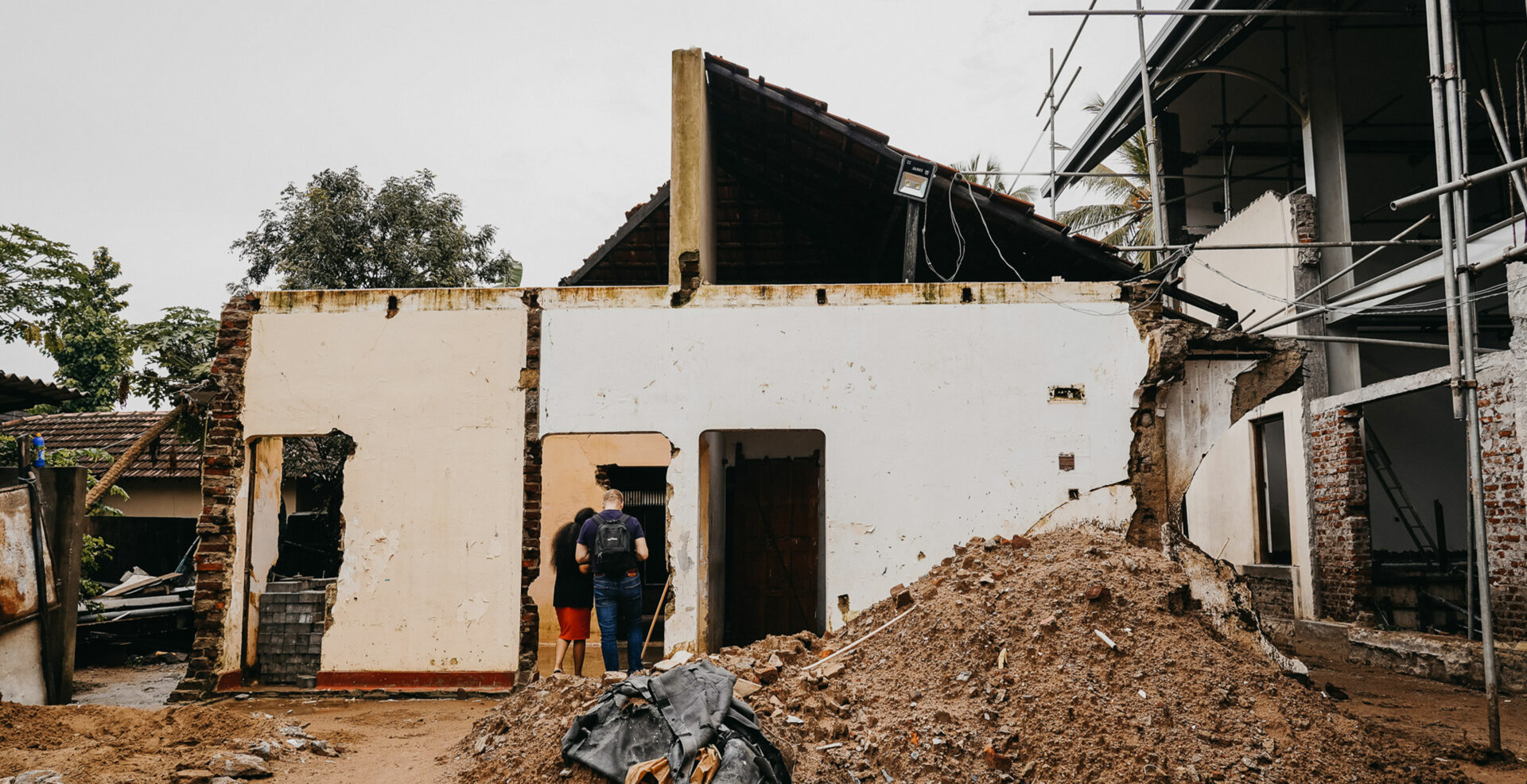 Image: Aftermath of the Zion Church attack.
On 21 April 2019, Girija once again asked her husband to join the family at church for Easter Sunday. "You go," he said. "I will come someday."
But sadly, Prashanth will never have the opportunity to go to church with his wife. On that Easter Sunday, Girija was in Zion Church when the bomb blast went off.
Girija was holding her three-year-old son when the explosion rocked the building, sending sharp pieces of shrapnel flying and starting a fire.
In the midst of the chaos and panic, Girija's 12-year-old daughter Dukashini found her, sprawled on the floor, her little brother standing nearby crying.
"I dragged my mother to a wall and leant her against it," says Dukashini.
"I thought she had fainted, so I sprinkled some water on her face. But she didn't wake up."
For the next week, Girija lay in the Intensive Care Unit in hospital. She had been severely injured, her kidneys damaged. Then, three days later, Prashanth was informed that his wife also had a brain injury. He worried for his children—who would take care of them? But he still held onto the hope that his wife would pull through.
"She couldn't speak, but she moved her hands, so I believed she would recover," says Prashanth.
Devastatingly, Girija didn't recover. On 29 April 2019, Girija passed away from her injuries. Prashanth was crushed by the realisation his wife was never coming home. He was now faced with raising his four children alone.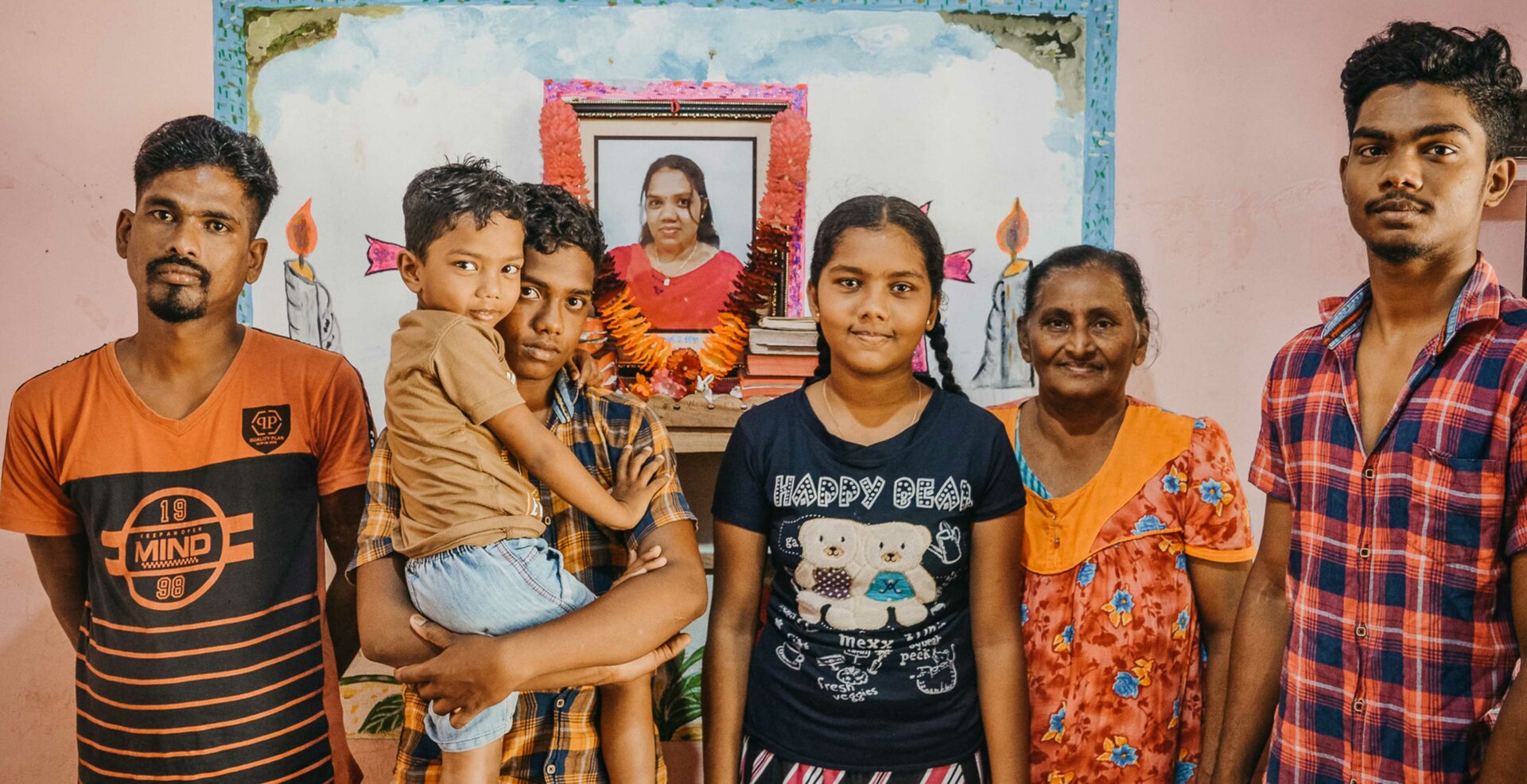 Image: Prashanth and his family, with a photo of Girjia.
But despite the devastation, despite the grief, God continues to work in Girija's family today.
Dukashini has taken over the task of reading the Bible every night for the family, inspired by her mother's example. Her father listens and—in an incredible answer to Girija's prayers—he also believes. Prashanth now attends church regularly with his children, even as his heart continues to ache for his wife.
"When I am at church, it hurts when I remember that I missed the opportunity to worship the Lord together as a family," he says.
Thanks to your support, Prashanth is not alone. You have helped Open Doors to provide him with a tuk-tuk, a small three-wheel taxi. Driving people around the city gives him a way to provide for his family, while also allowing him a flexible work schedule so that he can care for his children.
As the body of Christ, you have stood as one with Prashanth and his family.
Please continue to pray for the family as they continue to mourn for their wife and mother. "Pray for our education," says Dukashini. "Pray that we will be able to become good people in society. Pray also that my family can become financially stable."
This Easter, many Christians around the world face persecution. Will you stand One With Them?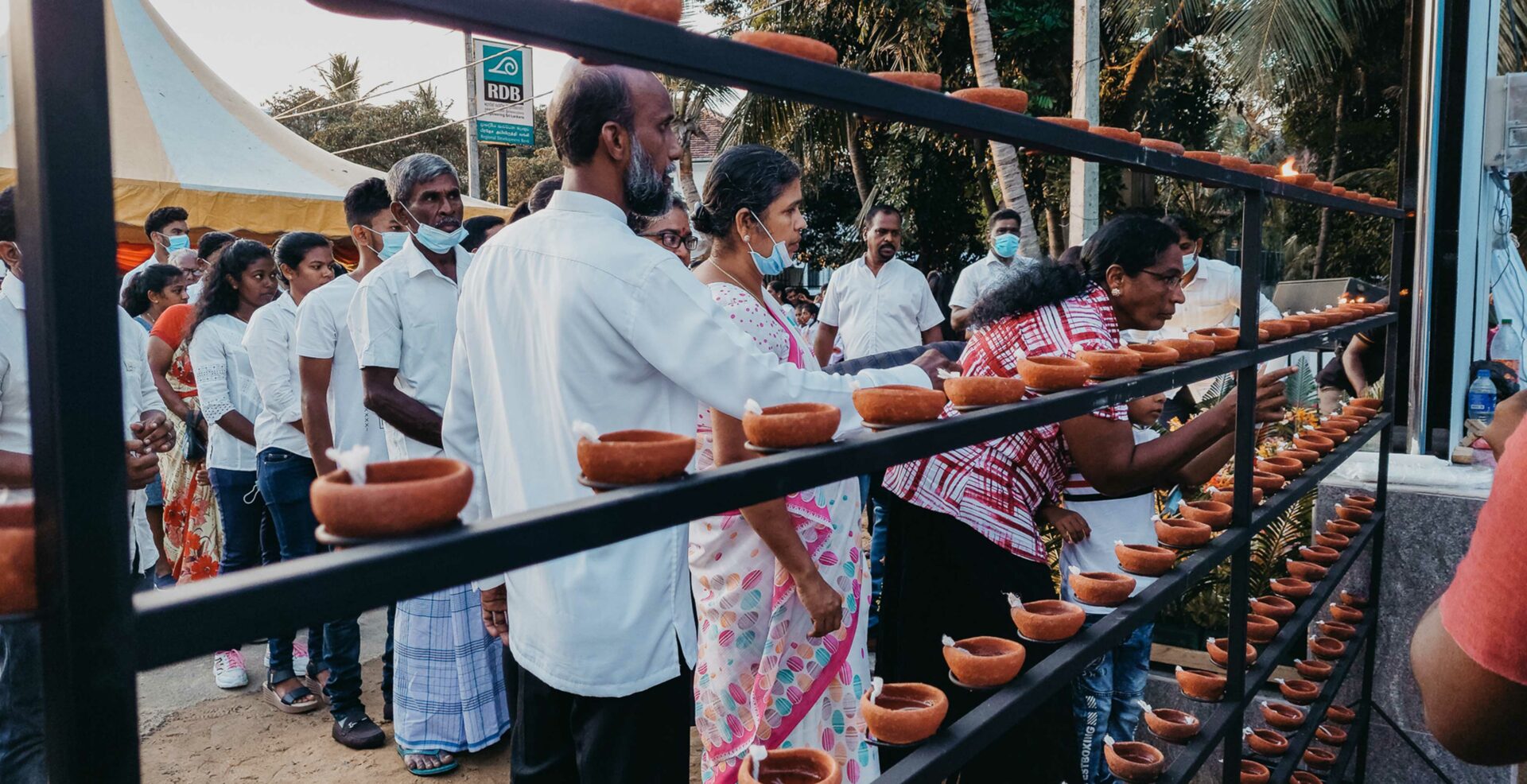 Image: Memorial service held for victims of the Zion Church attack.